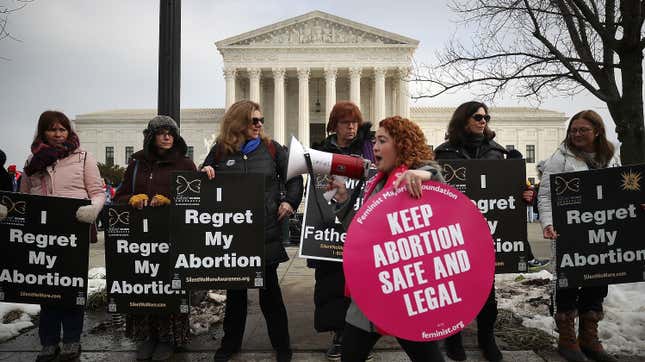 On Wednesday, Ohio Republicans in the House approved an even more restrictive version of the so-called "heartbeat bill" passed by the state Senate in March, taking the state one step closer towards enacting one of the most draconian abortion restrictions in the country. The state's Republican Governor Mike DeWine has already promised he will sign the bill into law.

SB 23, which has since been chillingly renamed the "Human Rights Protection Act" by the House's Health Committee, would prohibit people from getting abortions once a heartbeat can be detected, which can occur as early as six weeks into one's pregnancy. As Linda Greenhouse pointed out in an op-ed in the New York Times, that six-week cutoff date is so early into a pregnancy that the embryo is "not yet even considered a fetus." If the bill becomes law, doctors in Ohio who perform abortions after detecting a heartbeat would face being charged with a felony and up to a year in prison, and face additional fines of up to $20,000. While it has an exception if the person's life is in danger, there is no exception in cases of rape or incest.
From here, the bill will once again go to the state Senate to reconcile changes made by the House to the Senate bill before arriving at the governor's desk. According to WOSU, that will happen quickly: "A Senate session was scheduled for Wednesday afternoon, signaling that Republican leaders plan to take up the legislation immediately." Previous attempts by the Republican-dominated state legislature to enact earlier versions of the bill failed due to former Governor John Kasich's vetos.
Ohio is just one of many Republican-led states that are attempting to pass a host of abortion restrictions, including "heartbeat bills." In March, Mississippi's Republican Governor Phil Bryant signed a "heartbeat bill" into law, days after Kentucky's Republican Governor Matt Bevin signed one into law as well (a federal judge temporarily blocked Kentucky's law from going into effect). In January, a federal judge ruled Iowa's law, signed last May, was unconstitutional. Despite judges striking down almost every single "heartbeat bill" that has been passed, this has not stopped more states from trying. According to the Times, Florida, Missouri, Tennessee and Texas are also expected to approve "heartbeat bills" this year.
In Ohio, Planned Parenthood is already planning to sue the state. "If this is what it takes, we will see you at the Supreme Court," said Iris Harvey, the president and CEO of Planned Parenthood of Greater Ohio.
G/O Media may get a commission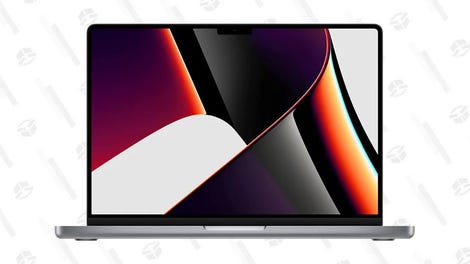 Save $300
2021 14" 1TB MacBook Pro
And that, of course, is the point for anti-abortion advocates, who would like nothing else than to see a challenge to Roe v. Wade go up before an increasingly conservative, anti-abortion Supreme Court.