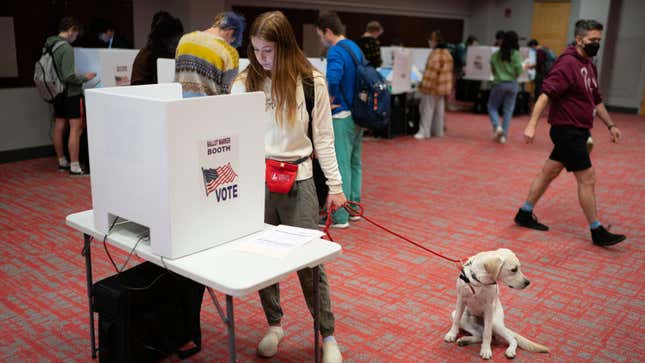 Ohio will become the seventh state to put abortion to a popular vote, as two competing pro-abortion rights groups have combined forces to file a ballot measure as soon as next week, according to local media.

The odds are looking good for supporters of reproductive autonomy: In all six ballot measures states put forth last year, abortion rights won. Kansas voters overwhelmingly chose to keep abortion legal. In Montana, voters were given a confusingly worded "born-alive" ballot initiative that presented the false belief that infants survive abortion, and they managed to protect abortion rights anyway. Michigan, Vermont and California also voted "yes" to enshrine the right in the states' constitutions.
Ohio will likely be taking the proactive approach. Ohioans for Reproductive Freedom and Ohio Physicians for Reproductive Rights will file paperwork with the state attorney general next week to start the process of getting on the November ballot.
"The language has been worked out with both groups for weeks and weeks at this point," Celina Coming, a spokesperson for Ohioans for Reproductive Freedom, told Cleveland.com. "We're just dotting our I's and crossing our T's and waiting for a final round of poling to be completed and reviewed. But we're all set to go very, very soon."
The effort of gathering 400,000-plus signatures by activists could be complicated by Republicans who are upset that abortion remains popular. When news of pro-abortion rights ballot measures started to crop up last year, Republicans tried to change how a constitutional amendment is passed from a simple majority to 60 percent.
Last November, Ohio Secretary of State Frank LaRose said the change from a simple super majority would mean "special interest groups" wouldn't be able to influence constitutional changes. On Wednesday, Ohio state House Speaker Jason Stephens greenlit the proposal. I'm sure that was only a coincidence.
Keep your worries at bay, though: If the pro-abortion ballot measure qualifies for the November ballot as its authors say it will, it will only be held to the 50-percent-and-one-vote standard to pass. I believe in you, Ohio.