A small Ohio city where six women have been murdered or disappeared may be targeted by a serial killer. The women have all died or gone missing from Chillicothe, a Rust Belt city whose population is just under 22,000. According to news accounts, several of the women had been sex workers; a few also had struggled with drug addiction.
A slightly too titillated-sounding story in the Washington Post today ("The fear that a serial killer is stalking prostitutes swirls around Chillicothe") reports that local and state authorities have begun to suspect that the women's deaths could be linked:
"I don't want to come out and say 'yes, we have a serial killer,' but it's a small community that we live in … and the number of females who have come up missing, and then the bodies that we've found, that's quite a bit for our community," Staff Lt. Mike Preston of the Ross County Sheriff's Department told The Washington Post.

"The community is starting to get concerned," he said. "Everyone just wants answers."
The first two women who died or disappeared are Charlotte Trego, a mother of two in her late 20s who went missing in May 2014, and Tameka Lynch, a friend of Trego's, who disappeared the same day. Lynch was found dead on a riverbank three weeks later. The medical examiner's office determined the cause to have been a drug overdose. In the next year, Wanda Lemons, 37, Shasta Himelrick, 20, and Timberly Claytor, 38, also disappeared. Lemons has not been found. Himelrick's body was pulled from the Scioto River on January 2 in what has been ruled a suicide. Claytor was found dead on June 1 by the side of a road. She had been shot in the head.
A suspect has been identified in Claytor's murder: Jason McCrary, 36, a registered sex offender (he was convicted in 2005 of unlawful sexual conduct with a minor). He is in custody, and has pled not guilty.

G/O Media may get a commission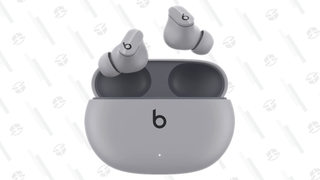 For some reason, a task force made up of local and state authorities as well as FBI analysts wasn't launched until this month, when the sixth woman, 26-year-old Tiffany Sayre, was also found dead. Sayre, who had been missing since May 11, was found in a drainage pipe.
Ross County Sheriff George Lavender told the Columbus Dispatch that all six women "ran in the same circles," as the paper puts it, "where drugs and prostitution were common."
Given that Chillicothe is a small, economically depressed city, it's not all that surprising that the women might've known each other, that some had issues with drug addiction, or that some were sex workers. Nonetheless, it sure is swell to hear that someone is finally looking into their deaths and trying to determine whether they're related. Lavender told the Columbus Dispatch in early June, though, that he wasn't sure the deaths were connected.
"You always look at that possibility," Lavender said. "We've got too many young ladies missing."
---
Contact the author at anna.merlan@jezebel.com.
Public PGP key
PGP fingerprint: 67B5 5767 9D6F 652E 8EFD 76F5 3CF0 DAF2 79E5 1FB6
The Scioto River in Chillicothe, Ohio, where Shasta Himelrick's body was recovered. Image via Wikipedia.