The Ohio state Senate passed a bill that would prohibit abortions on fetuses with a "detectable heartbeat," which can be detected as early as six weeks into pregnancy. There are no rape or incest exceptions.
The Cincinnati Inquirer reports that the so-called "heartbeat bill" is expected to pass the Ohio House of Representatives. Republican Governor Mike DeWine has already promised to sign the bill into law.
The bill's sponsor, State Senator Kristina Roegner, believes that the Supreme Court's standard of judging a fetus by its viability is antiquated. Naturally, it also gets in the way of her goal of making safe access to abortion a thing of the past. From Cleveland.com:
Reogner said that courts, guided by standards created in Roe v. Wade, restrict abortion based on the viability of a fetus. But she said viability is a "moving target" because it varies based on the part of the world where a pregnant woman lives or the point in time when advancements in medical technology occurred.

"And we need a new standard," she said. "The heartbeat bill provides a sensible solution."
G/O Media may get a commission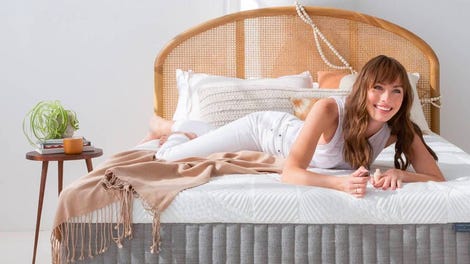 Sleep Sale
Sleep Sale - Brentwood Home
"Heartbeat bills" have bounced around Ohio's legislative branch for several years now, but the state's former Republican Governor John Kasich vetoed two similar bills in 2016 and 2018 before signing other restrictive anti-abortion measures into law. But with DeWine's seal of approval, Ohio may soon have one of the most restrictive abortion laws in the country.
Elaina Ramsey, executive director of Ohio Religious Coalition for Reproductive Choice called the bill's passage "shameful" and "unconstitutional."
Emilia Sykes, Minority Leader of the Ohio House of Representation, called the vote a "blow" to Ohio women. "All we want is to make our own decisions about our healthcare, and our bodies," Sykes tweeted. "Unfortunately others want to control us. But we won't back down!"
Anti-abortion advocates hope this bill has the power to ultimately overturn Roe. And with a Supreme Court that is now firmly conservative leaning, it's far from a pipe dream.