Our Brand is Crisis, brought to you by the producers of Argo, stars Sandra Bullock playing another white savior type, this time as a US political envoy tasked with the glorious mission of literally SAVING Bolivia, even though—oopsies!!!—she doesn't speak Spanish! Haha!! GOOD ONE, TRAILER.
The film, as Vulture points out, is a "fictionalized version" of the real-life 2002 Bolivian presidential election, in which then unpopular Gonzalo Sánchez de Lozada (aka "Goni") beat out current president Evo Morales, the peoples' candidate, with help from James Carville's political marketing company. In the trailer, Bullock plays "the best campaign strategist in the game"—a fictional operative of Carville—on a righteous mission to support an unpopular, out-of-touch candidate (the character representing Goni). The film is a "remake" of the 2005 documentary of the same name, which captured the same election as it happened in reality.
At the time of the 2002 election, Bolivia was amid great political and economic turmoil, mired in a class conflict involving a disenfranchised, indigenous underclass, from which Evo Morales, an indigenous representative and cocalero (coca farmer) activist, came. Morales started out with a healthy lead but, with the help of the Americans, the University of Chicago-trained Goni was sold as the best possible candidate to set the country on the right course.
As we now know, Goni's reign as president, his second since a four-year term that ended in 1993, lasted just a little over a year. Political protests were rampant, and after Goni announced in October 2003 that he would export Bolivian gas to the US and Mexico, protests against militarized gas refineries ended in chaos, with a pregnant mother and a five-year-old among the dead. He was forced to resign, and remains in exile in the United States, sheltered against extradition.
After the original documentary was released, the New York Times reported a piece about it:
"It's a very explosive film in Bolivia because it shows close up a very deliberate strategy," said Jim Shultz, an American political analyst in Bolivia who recently saw the film with a group of friends. "The film is especially explosive because it's about a candidate — so identified with the United States and so hated by so many Bolivians — being put into office by the political manipulations of U.S. consultants."
G/O Media may get a commission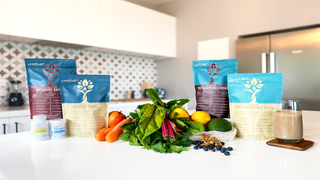 The United States's legacy interfering in Latin American politics is long and bloody; with human rights activist George Clooney co-directing, one hopes that the fictionalized Our Brand is Crisis does more than it trailer suggests, which is at present a feel-good political savior comedy in which a tough-talking white woman "rescues" an entire (brown) country. It's directed by David Gordon Green and written by Peter Straughan, who's had lots of experience untangling complex and ambiguous political stories on the big screen—but the "jokes" and tone of the trailer just don't sit right, nor does Bullock's presence. Withholding judgment, at present.
---
Contact the author at julianne@jezebel.com.