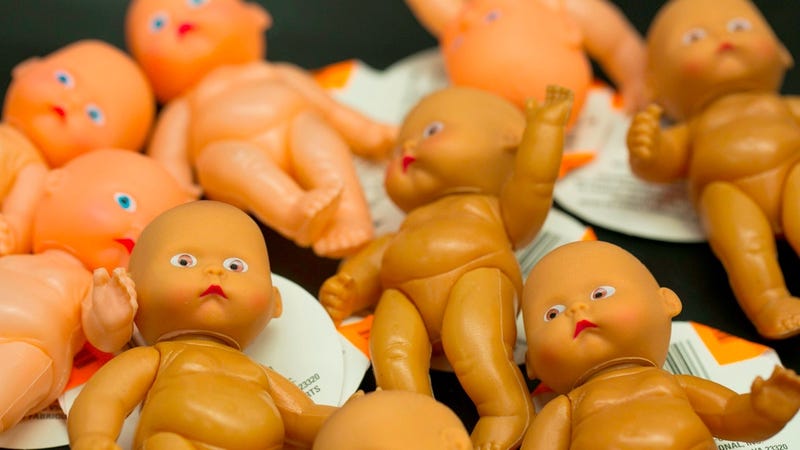 U.S. Customs has stopped more than 200,000 dolls from getting in the hands of children this holiday season because they were toxic.
The Commercial Targeting and Analysis Center has been tracking shipments like these since April and has seized $500,000 worth of goods at ports around the country, all from China. The actual brand(s) or manufacturer(s) of the dolls have not been released but Customs and Border Protection said that the dolls all contain "high levels of phthalates, a group of banned chemical compounds." According to CNN, phthalates "are chemical plasticizers used to make materials softer and more pliable," and have been banned by Congress for use in kids toys.
"The Toy Industry Association commends CBP and CPSC for their diligence and hard work at the ports to ensure that products violating strict federal safety laws never reach consumers," said Ed Desmond, TIA executive vice president of external affairs in a statement. "TIA and its members are committed to safety — we work year-round to ensure that toys are designed and produced with safety in mind. We proudly support the efforts of these federal agencies to identify and seize products that could put a child at risk."
The photo released doesn't help much in determining exactly what brands kids won't be playing with, except that they remind us that all dolls are slightly less scary than mannequins– though not by much.
Image via James Tourtellotte/CBP