Piling onto what's shaping up to be a pretty bad week for the Trump administration, in letters to the House Oversight Committee and White House deputy counsel Stefan Passantino, the Office of Government Ethics urged the White House to investigate that time Kellyanne Conway blatantly broke federal ethics rules on live television.
As the Huffington Post reports, all that House Oversight Committee chair Jason Chaffetz has done in response to Conway's pretty flagrant violation is declare it "wrong, wrong, wrong" and write a letter to the OGE, whose director Walter Shaub responded by reminding Chaffetz and ranking member Rep. Elijah Cummings that the OGE is not an enforcement agency, and that the House Oversight Committee is better equipped to deal with it.
In a terse letter to White House deputy counsel Stefan Passantino released on Tuesday, Shaub noted that OGE had not received word of any disciplinary action against Conway as previously requested, despite Sean Spicer's assertion last week that she had been "counseled."
"Executive branch officials should use the authority entrusted to them for the benefit of the American people and not for private profit," Shaub wrote. Also:
"I note that OGE's regulation on misuse of position offers as an example the hypothetical case of a Presidential appointee appearing in a television commercial to promote a product. Ms. Conway's actions track that example almost exactly. Therefore, I recommend that the White House investigate Ms. Conway's actions and consider taking disciplinary action against her."
G/O Media may get a commission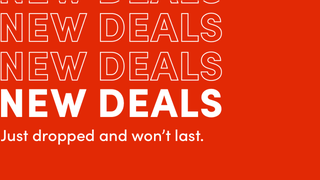 Up to 70% off
Wayfair - Cyber Week Deals
The OGE requested findings of any investigation into Conway's behavior, as well as notification of disciplinary action against her, by February 28. The Huffington Post notes that the only bodies that can actually seek consequences against Conway are the Oversight Committee and Trump himself, who Conway said last week "supports me 100%."
So how's Kellyanne dealing with the uproar, especially following a disastrous and unusually low-energy appearance on Today with Matt Lauer? Well, like anyone would—by retweeting and deleting compliments from a white nationalist account:
Conway told BuzzFeed she didn't know who had access to her Twitter account, which is an absolutely insane argument for a senior advisor to the President of the United States to make!
"I've never heard of Lib Hypocrisy obviously. I denounce whoever it is. I'm going to find out who's tweeting it. It will be immediately deleted. Everybody makes mistakes," she said.