It's 2013! And yet, this is a very 2012 story: the Internet is feeling all Olivia Benson-on-Law & Order: SVU this morning after piecing together with the help of "forensic evidence" that Rihanna and Chris Brown spent the night together on New Year's Eve. By "forensic evidence" I mean Instagram pictures of them snoozing off champagne hangovers in the same polka dot comforter (posted by both Ri-Ri and Breezy).
I don't gettttt ittttt. It's like, what did they do in bed? Play Apples To Apples? Watch every John Goodman movie from 1989 to the present? Hey, you guys, can you just Instagram what particular activity you were engaged in, just to avoid any lingering confusion? I'd also accept a diagram.
For people who think their shit is "Nobodies (sic) Business," they are kind of making it everybody's goddamn business, is all I'm saying. Also, OF COURSE Chris Brown has a throne in his bedroom. [E!]
---
G/O Media may get a commission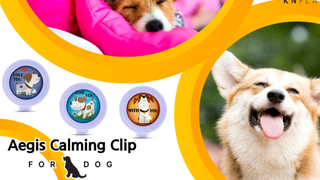 20% off
Aegis Calming Clip for Dogs
This is pretty dark. A paparazzo following Justin Bieber's Ferrari in the hopes of snapping some pictures was hit by a car and killed near L.A.'s Sepulveda Boulevard. Just before the accident, the California Highway Patrol had pulled over the Ferrari for a routine traffic stop and advised the photographer (who was on foot) to move back. Ironically, Bieber wasn't even in the car—two friends were driving it. Fuck. [TMZ]
---
Sofia Vergara's fiancé Nick Loeb continued his tour of general douchebaggery into the New Year: he was thrown out of Story, the Miami club where he and Vergara were spending NYE, after getting into a fight with some people at a nearby table. He was chucked out the back door by security. Vergara followed, her dress ripped. You guys ever notice her dress is always ripping? [Page Six]
---
The tabloids Metro and Grazia claim that Katie Holmes and Jake Gyllenhaal are secretly shtupping after being introduced by Joshua Jackson. "Friends allege the former Mrs Cruise has been slinking over to Jake's West Village apartment in New York for dinners." While I would love to believe that Joey Potter and Donnie Darko spend every Thursday feeding each other salmon croquettes in front of a roaring fire, Gossip Cop says that the story is fabricated. [Gossip Cop]
---
Rob Kardashian, who klearly fancies himself the klassiest of the Kardashi-clan, is pretty judgmental about Kim and Kourtney.
"I'm so proud of my sisters, but I'll be married before I have a baby," Rob said while hosting the CIROC Vodka New Year's Eve countdown at STK Miami on Monday.
Oh, shut up.
[Bossip]
---