Bleh. Seven days out of Cliffside, where Lindsay Lohan served her 90 days of court-ordered rehab, she has allegedly been spotted partying with her friend-and-occasional-hookup Max George and sister Ali in Los Angeles. The party went all night, and a "source" (a pigeon? That disgusting oil heir Brandon "Firecrotch" Davis? Where did he go?) says:
"There were so many complaints about the noise that hotel staff had to shut the party down and Lindsay had to be taken out of there by security at 7 a.m. She was with her sister, and people who saw Lindsay when she left the hotel said she looked a total mess. She looked so beat up."
However, a close friend of Lohan's denies it: "She is friends with Max and did visit him, but everything else is untrue. She did not drink, she was in bed by midnight, and she showed up on time for therapy this (Thursday) morning. She has a sober coach." And a rep has already responded to the claims: "I highly doubt this is true... "Although Lindsay did visit her good friend Max, this is otherwise a completely false story."
Yeah, I don't buy it. [Page Six]
---
Beyoncé's longtime hair stylist Kim Kimble got teary in the moments just before The Cut; also, it was Yoncy's real hair, not a weave. "I've been working for her so long, she has this beautiful long hair and it's hard to grow hair out. I feel like it's my hair." But Kimble likes the decision: "She had great, thick long hair, which she cut off because she's ready to make a statement. It's a great [one] to make: I'm beautiful, sexy, bold and I can do it all. She's the perfect model for that: A working woman, mom, superstar, businesswoman. She's powerful in herself." [People]
Here are Mindy Kaling, Emma Watson, Ellen Degeneres, Evan Rachel Wood, and others on The Cut. [Us Weekly]
G/O Media may get a commission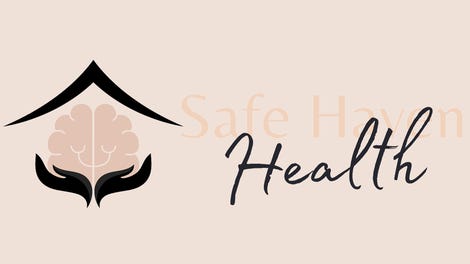 Addiction counseling
Safe Haven Health
And Lena Dunham, who could stand to tone down the self-effacement a little.
And I am sure Jethro Tull is writing a prog-folk ballad about Beyoncé's haircut for lute and pan flute, somewhere. [The world]
---
Prince William and Kate Middleton have been quietly dwelling in her parents' mushroom-shaped cartoon cottage in Bucklebury. They took their housekeeper/chef, of course — but "William still has to help load the dishwasher after dinner. The same will apply to George when he's a grown boy."
The first royal order of business was simple: sleep. What followed at the Middleton house became a blissful routine. Wake up. Tend to George. Eat. Repeat.
Dicks up, tits out for SIMPLE DOMESTIC PLEASURES! HOW Y'ALL DOING TONIGHT, LUXEMBOURG?? [Us Weekly]
---
Karen Black, the amazing actress from Easy Rider and (one of my favorites) Five Easy Pieces, has passed away of ampullary cancer at the age of 74. She was diagnosed in 2010. She was a very talented, and by all accounts, terrific lady. Sad. [People]
---