Bess Myerson, public servant, presidential advisor, and the first and only Jewish Miss America, died on December 14th at the age of 90. The New York Times released an obituary Monday, reigniting public interest in a woman who lived loudly despite the traps of disadvantage—economic, religious, gender—that sought to (and in many cases, did ultimately) define her.
Born in the Bronx in 1924, Myerson studied piano and received a degree in music at Hunter College. Although she hoped to attend graduate school at Juilliard, she had little means to do so; her sister entered her into the 1945 Miss New York City contest, which she won, moving on to the Miss America pageant.
Ms. Myerson, the only Jewish contestant, represented more than New York City, her daughter, the actress and screenwriter Barra Grant, said.

"The Jews said, 'She's got to win in order to show that we're not just nameless victims,' " Ms. Grant told New York magazine in 1987. "It became more than a beauty contest. The Jews in New Jersey called one another, and they all came to Atlantic City that night." Ms. Grant co-wrote a television film about her mother's reign as Miss America.
Myerson was crowned Miss America on September 8th, 1945, a Jewish heroine emerging only a few days after Japan's surrender had ended World War II. Backlash, however, was immediate: "Few sponsors, it turned out, wanted a Jewish Miss America to endorse their products. Certain country clubs and hotels barred her as she toured the country after the pageant. Appearances were canceled." She became an advocate against religious prejudice, joining a 6-month lecture tour for the Anti-Defamation League of B'nai B'rith.
Myerson went on to appearances at Carnegie Hall, and later began working in television. After divorcing her first husband, an abusive alcoholic, she began working in the public sphere as consumer affairs chief under Mayor Lindsay.
She recovered millions of dollars for defrauded consumers, published a book about consumer fraud and wrote a column for Redbook magazine. In 1975, after leaving the post, she joined Jacqueline Onassis and other well-known New Yorkers in a successful effort to prevent Grand Central Terminal from falling victim to the wrecking ball. She also, for the first time, considered a run for the Senate, until learning she had ovarian cancer. A year and a half of chemotherapy and radiation treatments ensued.
G/O Media may get a commission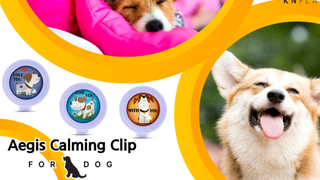 20% off
Aegis Calming Clip for Dogs
Despite serving three presidents—Lyndon B. Johnson assigned her to a White House conference on crime and violence, Gerald R. Ford to a board on workplace issues, and Jimmy Carter to commissions on mental health and world hunger—she was considered "too glamorous" to win a Senate primary:
In one debate she was asked whether, as a former Miss America, she expected voters to take her candidacy seriously. "I have 35 years of public service," she replied.
Myerson soon became embroiled in various romantic and legal scandals, and over the years she slowly moved out of the spotlight, focusing mostly on charity work. She was known, however, to balk at the label of "former Miss America":
In 1995, she pointedly stayed away from the pageant's 75th anniversary celebration in Atlantic City. "People asked me, 'Are you going to the pageant?' " Ms. Myerson told The Times. "And I said: 'Are you kidding?' It's totally irrelevant."
The full obituary is truly worth a read—check it out here.
Image via Associated Press