The GOP-controlled Senate has said loudly and repeatedly that they're going to refuse to hold a hearing for any Supreme Court nominee President Obama might pick. In response, he wrote a blog post appealing to the Senate's sense of fairness, law, and Constitutional responsibility. Hmm.
Senate Majority Leader Mitch McConnell said Tuesday that he'll refuse to even meet privately with any Obama SCOTUS nominee, and there'll definitely be no confirmation hearings: "I've said repeatedly and I'm now confident that my conference agrees that this decision ought to be made by the next president, whoever is elected."
In response, the president wrote a guest post for SCOTUS Blog, the heavily-read, well-respected outlet that tracks Supreme Court news and opinions. In it, Obama pretends like everything is normal here and he's not hostage on a speeding legislative train with shoddy brakes and a bunch of screaming maniacs setting the engine room on fire out of spite. First, he pledged to carefully but speedily pick a Supreme Court nominee:
The Constitution vests in the President the power to appoint judges to the Supreme Court. It's a duty that I take seriously, and one that I will fulfill in the weeks ahead.

It's also one of the most important decisions that a President will make. Rulings handed down by the Supreme Court directly affect our economy, our security, our rights, and our daily lives.
He also promised to find someone qualified and who understands "the limits of the judiciary's role:"

I seek judges who approach decisions without any particular ideology or agenda, but rather a commitment to impartial justice, a respect for precedent, and a determination to faithfully apply the law to the facts at hand.
G/O Media may get a commission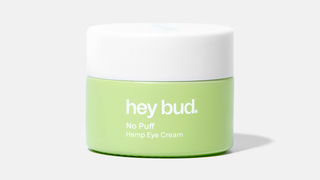 15% off
Hey Bud - No Puff Hemp Eye Cream
He'd also like someone, the president added, who understands that the law impacts real people:
It's the kind of life experience earned outside the classroom and the courtroom; experience that suggests he or she views the law not only as an intellectual exercise, but also grasps the way it affects the daily reality of people's lives in a big, complicated democracy, and in rapidly changing times. That, I believe, is an essential element for arriving at just decisions and fair outcomes.
And then he closed with pretending like this is going to happen and the Senate's going to do their jobs:
That's what I'm considering as I fulfill my constitutional duty to appoint a judge to our highest court. And as Senators prepare to fulfill their constitutional responsibility to consider the person I appoint, I hope they'll move quickly to debate and then confirm this nominee so that the Court can continue to serve the American people at full strength.
What is this? Is this shade? Is it a useful capacity for optimistic self-delusion? What's going on here?
---
Contact the author at anna.merlan@jezebel.com.
Public PGP key
PGP fingerprint: 67B5 5767 9D6F 652E 8EFD 76F5 3CF0 DAF2 79E5 1FB6
Photo via AP Images