According to data from the Center for American Progress, President Barack Obama hasn't been any better about appointing women to cabinet-level positions than former President Bill Clinton was over a decade ago. The New York Times reports that both he and Clinton appointed 13 women during their two terms.

Why the comparison to Clinton? Because of the seven presidents who have served over the past 40 years, Clinton is the only one whose numbers match up to Obama's, and vice versa. During George W. Bush's presidency, the number of women in cabinet-level positions dropped to levels equivalent or slightly more than when his father, George Bush Sr., was in office. Additionally, an anonymous source cited as someone who worked in both the Obama and Clinton administrations (RAHM?! Is that you?) said that during the Clinton years, there was more of an active push to "to make the administration 'look like America.'"
This is not the first time Obama's White House has been plagued with criticisms that his diversity legacy will be less impressive than it appears. In 2011, Ron Bodkin published his book Confidence Men, which described the White House as a boy's club in which female staffers felt like they had to fight to be heard. Earlier than that, in 2009, the Times reported that some women in Obama's administration felt as though the White House was a bit of a "frat house" because of all infamous basketball playing that the president does.
Obama's had better luck with the bench, appointing diverse candidates who he doesn't work with directly; during his first term, over 70 percent of his judicial nominees who were confirmed were not white men. This is not to imply that he's sexist or racist or what have you, merely that he, like many others, is probably most comfortable surrounding himself with people who he is friends with, many of whom happen to be men. (The big player who wasn't a man was Valerie Jarrett and we all know what happened to her.)
G/O Media may get a commission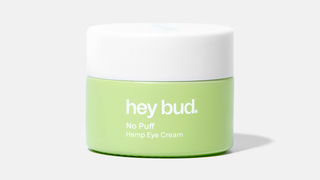 15% off
Hey Bud - No Puff Hemp Eye Cream
For their part, the President's staff bristled at the suggestion (on the record at least) that he was doing any less than his very best to diversify his administration, especially because of Obamacare:
"The president's commitment to diversity is second to none, and his track record speaks to it," Alyssa Mastromonaco, the deputy chief of staff, said in an e-mail message. "This is a man who has appointed women as national security adviser, as White House counsel, as budget director and to lead the task of implementing our single most important domestic policy accomplishment," namely Mr. Obama's health care law. "This president has single-handedly increased the diversity of our courts, and he will continue to select from a field of highly qualified and diverse candidates for all federal posts."
The White House argues that it's the president's actions that speak for whether or not his administration is feminist, like his very public signing of the Lilly Ledbetter Fair Pay Act, his creation of the White House Council on Women and Girls and just yesterday, his touting of Women's Equality Day:
In recent months, Obama has done things like host an all-female senators dinner. But he's also come under intense scrutiny for the controversy surrounding the will-they-won't-they dance concerning Janet Yellen's potential nomination for Federal Reserve Chair, which just Tuesday looked like it was going to end badly for Yellen, as an anonymous Obama source said the administration was a few weeks away from nominating Larry Summers. Before that, John Kerry was picked as Secretary of State above Susan Rice; she eventually got plugged in as National Security Advisor.
According to the Victoria A. Budson, executive director of the women and public policy program at the Harvard Kennedy School of Government who spoke with the Times, the Obama administration is right: just having women in office doesn't matter so much. "It's not so much about how many women, but are women represented, are the policies helping women?" she said.
It's true that having more women in an administration doesn't guarantee an administration that cares about women or takes strides that many feminists would consider appropriate. Just look at Kathleen Sebelius' nomination as Health and Human Services secretary, which was greeted with fanfare by liberals. Soon after, she and Obama decided that Plan B was just too risky to have available as an over-the-counter drug for girls under 16. But it's nice to believe that there is some sort of osmosis that affects men who are around women on a daily basis; they can slowly become accustomed to thinking that having women in the room is the norm, shaping their ideas of what a person in power looks like.
In Obama's High-Level Appointments, the Scales Still Tip Toward Men [NYT]
Image via AP/Evan Vucci