Well, this is certainly some outside-the-box thinking. The federally-run National Endowment for the Arts has put $100,000 towards an experimental, informative video game out of the Spelman College of Atlanta called HERadventure, which takes on 2012's "war on women" with a dystopian spin.
What would happen if the societal issues affecting women put other planets at risk? Well, of course, HER, a black female superhero, would swoop in with a plan to save the universe. HER is central to HERadventure, a science fiction-based, multimedia platform project that interweaves virtual worlds, digital and social media to create a gaming and storytelling experience. HERadventure not only entertains but tackles social issues that permeate the daily reality of many women.

HER enlists a corps of "superheroes in training" (HERadventure users) to take meaningful action and offer solutions to issues such as negative self-esteem, discrimination, eating disorders, and depression, which are causing women's auras to suffer.
The game, which releases on March 8th, also uses Facebook and Twitter as gaming platforms. HERadventure is one of nine recipients of the NEA's maximum grant. It was created by filmmaker and digital artist Ayoka Chenzira, Ph.D. (photo above), inspired by her attitude towards social issues at large: "What we do on Earth impacts the universe − not just pollution destroying the ozone layer, for example, but our thoughts and how we organize gender roles and social systems also have impact."
Under Chenzira's tutelage, three female Spelman students spent their semester researching the rarity of black superheroes and the work of female black cartoonists such as Jackie Ormes, using their findings as a jumping-off point to drive the themes of HERadventure. Cyncere White, one of the students, says, "We definitely want HERadventure to be fun, but we also want the targeted age group to recognize and understand that we have to figure out how to change the social issues that hinder black women."
Another of the student researchers, Carina-Michelle Francis: "As a producer, I want positive imagery of black women to be my focal point. There are no black women out there who are doing what Tyler Perry is able to do. I want to be that woman."
Naturally, not everyone is on board, least of all the watchdog site Speak With Authority:
The description defies parody. $100,000 of taxpayer money is going to help develop a video game about a female alien sent to earth to rescue her own planet. [...] Although it is the smorgasbord of politically correct elements that makes this project entertaining to write about, the bottom line is that the government has taken $100,000 from the taxpayers and given it to someone to develop a video game.
G/O Media may get a commission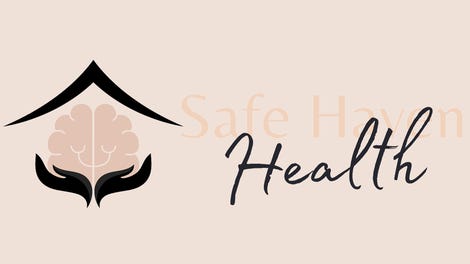 Addiction counseling
Safe Haven Health
Grumpy. :-\
Also, there are some hella fun photos from the HERadventure set on Chenzira's Twitter.
'Digital Showcase: Black Female Superhero Solves Social Issues' [Inside Spelman]
'Feds fund $100,000 video game featuring female climate change 'superhero' [Washington Examiner]