Fashion. It's all around us, and it's happening all the time. Specifically, fashion happened Thursday night at Marc Jacobs's show at New York's historic Ziegfeld Theatre. The event was structured as a movie premiere—complete with its own trailer, marquee, and branded popcorn bags.
Reports Vanity Fair:
Once the audience was seated, a live orchestra onstage piped up a jazzy line that puckered into garage rock, and the stream of models walked a world premiere-worthy red carpet outside the theater for the usual pit of runway photographers—plus a throng of genuine oglers. Then they processed into the building and through that snazzy lobby to the theater.
But what of the fashions themselves? The entire collection sort of looks like the costumes for the college production of a student-written musical about the history of the United States that gets many, many facts wrong for the sake of drama.
Let's take a closer look at some of the highlights and see if we can deconstruct its narrative.
G/O Media may get a commission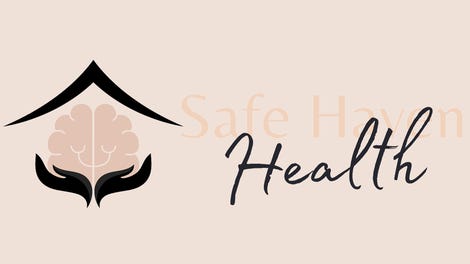 Addiction counseling
Safe Haven Health
---
Here we have a very patriotic ensemble that represents the founding of the United States. The model inhabits the role of a couture-wearing Lady Liberty. Her metallic skirt is covered in cut-out stars, suggesting a world power that would eventually display a dominance far beyond the 50 states on its flag.
Next we have a gown with just six of its myriad buttons fastened together - a clever way of representing the US after stripping itself of British rule and winning the freedom to wear striped underwear of any color we choose.
This next look is education themed, and tells the riveting and largely untold story of our country's refusal to adopt the metric system. The patch on the left—of the Wicked Witch of the East's feet and shoes—is a subtle reminder that the US will always drop a house on attempts to get rid of inches and feet.

In this next look you'll see a sailor-inspired garb that suggests the country's transition from new independent nation to world power. Jacobs cleverly cast Emily Ratajkowski for this look, as she knows a thing or two about being a world power. She did, after all, star in this summer's groundbreaking international hit, Entourage.

This next look covers a particularly dark time in American history: the 1918 flu pandemic. Just look at the meticulously embroidered deadly strain of influenza on this model's almost globe-like blue blazer. The skirt, comprised of a series of horizontal lines, eerily suggests the flatlines of the virus' victims. This is harrowing and important stuff.
Next was an appearance by Gossip member Beth Ditto, whose gorgeous off-the-shoulder white gown appeared to say, "Remember 2006? I do." Beth remembers 2006. Marc Jacobs remembers 2006. We should all remember 2006.
Then came Kendall Jenner, who reminded the audience of America's fascination with the Kardashians.

This next look is a dress on which the faces of terrified actresses from old Hollywood pictures have been printed. It's a reminder that—though the country has changed so much since its founding—its women have never stopped screaming.

The show concluded, like all classic American stories, with an appearance by Divine Miss M.
I'm so proud to be an American right now.
---
Contact the author at bobby@jezebel.com.
Images via Getty.