Building owners in New York's West Village have threatened legal action against a balloon artisan whose mission in life is to spread joy via balloon art.

Page Six reports:

Joel Klein, a 66-year-old retiree dubbed the Balloon Banksy for delighting children and neighbors with colorful balloon art he leaves around the West Village, has been sent a legal letter from Winthrop Chamberlin and Barnet Liberman, owners of the commercial space located at Printing House, where Klein hangs his work outside on scaffolding.
The letter from the building's lawyer, which Klein posted on his Instagram page, reads in part:
"It has been brought to our attention that unauthorized and illegal balloons have been installed on the sidewalk shed all over the Building... The balloons are not only unappealing and unattractive, but they are obstructing the sidewalks."
G/O Media may get a commission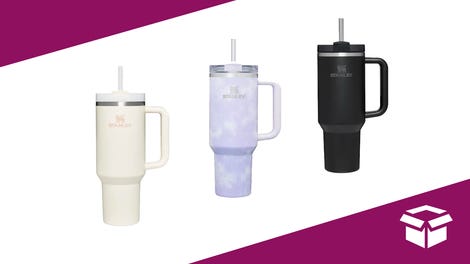 Up to 45% off
Stanley Cup Sale
Scrooge, much? Whether a piece of art is "unappealing" or "unattractive" is, of course, subjective. One could also call this balloon art a breath of fresh air. But the building owners have deemed these balloons illegal because of their apparent advertorial placement outside a residential building.
Klein has been running his business Big Head Balloons for 40 years and began his balloon art crusade on the West side earlier this year. Among other gigs, he once provided balloon art for thee Barack Obama's Independence Day party. In July, Klein told Page Six, referring to his sidewalk balloons, "I'm retired. I have a lot of time. I just like doing it. It's not to get business, so most of the time I don't put any contact information. I just know that people like it."