In one way, and one way only, the Aretha Franklin tribute that closed out Tuesday's American Music Awards reminded me of the Franklin tribute a few months ago at the MTV Video Music Awards: "I can't believe this is happening," I said to myself during both.
But last night, instead of feeling astonished at the simultaneous self-investment and lack of self-awareness on the part of Madonna (who told a seven-minute story about herself that included the words "I" or "me" 50 times and "Aretha" only four) at the VMAs, I was amazed that a rather sprawling production so joyously specific to Franklin's musical DNA made it to the stage of an awards show that skews so white, it has now awarded Taylor Swift a "record-breaking" amount of times.
This could have been bad. It could have been Imagine Dragons doing "Freeway of Love." It could have been Post Malone standing onstage and farting. It could have been Ariana Grande doing "(You Make Me Feel Like a) Natural Woman," again. But instead, it was a group of furiously talented gospel and R&B acts—Gladys Knight, Donnie McClurkin, CeCe Winans, Ledisi, and Mary Mary—pouring their hearts into a selection of songs from Franklin's landmark 1972 album Amazing Grace. If you told me yesterday that Mary Mary, a successful and respected gospel act that has had exactly one pop Top 40 hit of their own in their 20-year career, would close out this awards show that aired on a Big Three network and leave the audience on their feet and in rapture, I simply would not have believed you. I still can't believe it. I can't believe this!
It seems that it was clearly a case of the powers that be at the AMAs trusting Rickey Minor, who produced the tribute, to pull this off. That was wise. To the Grio, Minor explained why he mined Amazing Grace for the tribute to the Queen of Soul:
"There are so many songs to choose from and this tribute is to specifically recognize her contribution with the Amazing Grace gospel album. She was at the top of her career with No. 1 hits everywhere but she decided to do a gospel album because of her roots and that became one of the best-selling albums of her career. That project gave people a glimpse into her life because she was singing something she knew. She grew up in the church and she was able to convey these lyrics with so much heart and meaning. She sang from a different place than the mind or the body. This was a spiritual experience. Every performance she gave meant something to her. She never compromised who she was. She put her heart in it."
G/O Media may get a commission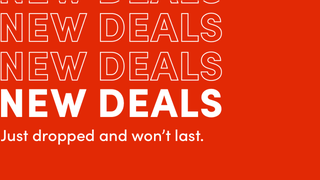 Up to 70% off
Wayfair - Cyber Week Deals
The performance, then, referenced not just Franklin's music, but also her attitude: The American Music Awards tribute to Franklin was about 10 minutes of refusing to compromise. It was a rejection of trends, of what constitutes "pop" in 2018, of what white people are used to listening to. That something like this is extraordinary reflects just how detrimentally boring the status quo tends to be, but at least for such tributes now the bar has been raised. Top that, Grammys.