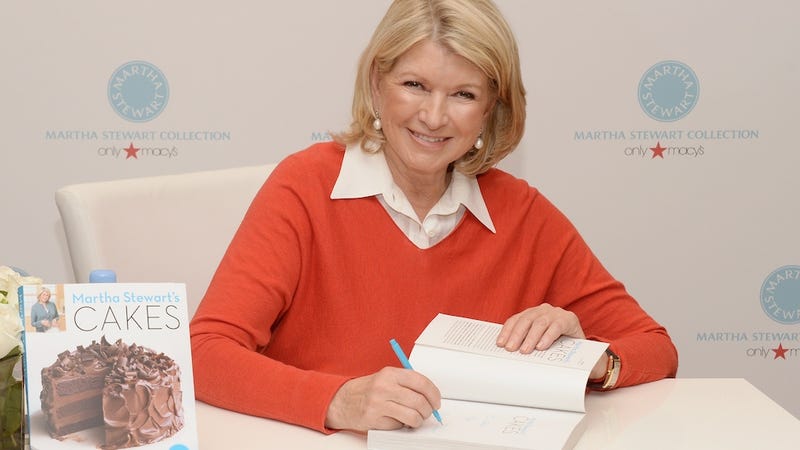 Party season is upon us! And if you have little ones, surely you are tearing your hair out, wracking your brains for a perfectly unique Halloween party idea, one that will stand out from all the other kids' parties on the block. Look no further! Martha Stewart Living has a handy guide to throwing a crafty punk-rock inspired party. For children.
There's not really much I can say that will improve upon the pitch-perfection of this lede, which is the very pinnacle of digital aspirational lifestyle content:
There's a reason kids love to rock out. Since it hit the mainstream around the 1970s, punk as a subculture has enamored kids (of all ages) with its attitude of freedom, self-expression, and do-it-yourself creativity.

So what do you need to throw a birthday bash for a pint-sized punk rocker? A multicolored mohawk? Check. Leather jacket? Check. The rest of the party? That's a little trickier. Here's how to pull together a party that won't turn into a riot.
You are urged to send invites that look like concert tickets ("they can double as place-holders at the table with a seat number"). Guidance is provided on decorations—"String up punk-inspired garlands (think plaid fabric, safety pins, and shiny gold and brass materials)." Kids can make punk crafts (like these punk-rock pumpkins), but do remember to "keep a grown-up nearby." Plus, there are snacks!
A full-on "nosh pit" is just what this punk party calls for. Offer a plate of Spinach Ricotta Skulls (a classically punk motif) alongside a bowl of Spinach, Bacon, and Onion Dip (for "noshing"). Lastly, mix a punch bowl of dark and delicious Spiced (and Spiked) Concord Grape Punch (sans vodka for the kids).

End the buffet on a high note ... or should we say, "sweet" note? Buy a sheet of music — in your favorite punk jam, of course — to top fondant-covered cupcakes.
All they forgot was:
Heroin
Heroin
Heroin
A little more heroin
Otherwise, all exigencies are covered. A Dead Kennedys fan page even shared the guide on Facebook! Ex-con Martha Stewart: punk as fuck.
Image via Getty.