This weekend, North Korea successfully tested a medium long-range strategic missile, a weapon their official Korean Central News Agency says can carry a nuclear warhead.
According to the Associated Press, the missile launched on Sunday, Korea time, was a Hwasong-12. South Korean, Japanese, and American militaries tracked the weapon's flight, confirming that it flew for half an hour and achieved a significantly high altitude. Ultimately, it touched down in the Sea of Japan.
Japanese officials observed that the Hwasong-12's flight pattern could signal a "new type of missile." It traveled 800 kilometers (500 miles) and acquired an altitude of 2,000 kilometers (1,240 miles).
Just two weeks ago, Donald Trump lauded North Korean dictator Kim Jong Un for being "a pretty smart cookie" and declared that he would be "honored" to hold a meeting with him. But Kim's most recent aggressive overtures suggest that he does not reciprocate Trump's warm affections. One of North Korea's top diplomats did say on Saturday—one day before the test launch—that her government would agree to negotiation talks with the Trump administration "if the conditions are set."
G/O Media may get a commission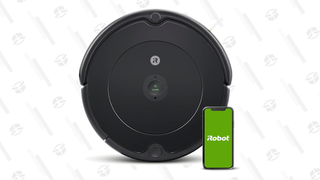 35% Off Black Friday Deal
iRobot Roomba 694 Robot Vacuum
But now the White House is backpedaling on the idea of holding an audience with North Korea.
Nikki Haley, U.S. Ambassador to the United Nations, appeared on ABC's The Week this Sunday and remarked that "having a missile test is not the way to sit down with the president, because he's absolutely not going to do it...[Kim] can sit there and say all the conditions he wants. Until he meets our conditions, we're not sitting down with him."
This entire situation is extremely disagreeable, and it's an especial bummer that our president—the individual most responsible for the country's diplomatic success—is a frumpy and unprincipled nitwit.