Radio Free Asia is reporting that North Korea has implemented a new policy forbidding doctors from performing abortions or implanting birth control devices like IUDs. It's part of an effort to stem the country's falling birth rate, according to the news agency.
Like anything else about daily life in North Korea, information about abortion and birth control use is hard to obtain. The United Nations says that abortion has been legal in the country since 1950 up until the seventh month of pregnancy, and that family planning programs have been in place since the 1970s. (However, female prisoners in the country's numerous, brutal prison camps have reportedly undergone forced abortions, something the United Nations Human Rights Council thinks is still occurring, along with widespread sexual abuse.)
Because of famine and widespread poverty, North Korea's birth rate has fallen, while the life expectancy for both men and women has declined since the 1990s. IUDs are widely used — in part, acccording to Radio Free Asia, because sexual assault is so common — and many couples deliberately only have one child.
That's caused a panic about the dwindling population, leading to the crackdown on abortion, which was announced on October 8 during a lecture for healthcare workers.
"Punishments for those who perform illegal abortions and use contraceptive devices are already in place," a source told the news agency. "But this new policy bans all kinds of abortions and birth control procedures, including even those performed at hospitals." The policy seems to indicate that doctors could face large fines or prison sentences if they're caught.
G/O Media may get a commission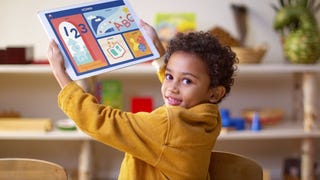 30-Day Free Trial
Homer Learn & Grow Program
---
Contact the author at anna.merlan@jezebel.com.
Public PGP key
PGP fingerprint: 67B5 5767 9D6F 652E 8EFD 76F5 3CF0 DAF2 79E5 1FB6
A soldier and a woman walk in Pyongyang, North Korea, Sunday, October 11, 2015. Photo via AP Images