In response to the recent backlash over a North Carolina bill regarded as one of the most anti-LGBT forms of legislation in the country, Governor Pat McCrory has signed an executive order meant to "clarify" the finer points of the law.
Known as HB2, the bill received a torrent of criticism when it was signed into law late last March, specifically over an ordinance which bars transgender people from using bathrooms that are correlative to the gender with which they identify.
Since then, a number of widely-reported censures against the bill have followed, including public denouncements from celebrities like Bruce Springsteen and Joel McHale, as well as companies like PayPal, who halted the development of 400 jobs previously planned for the state.
"I have come to the conclusion that there is a great deal of misinformation, misinterpretation, confusion, a lot of passion and frankly, selective outrage and hypocrisy, especially against the great state of North Carolina," said McCrory in a statement issued on April 12.
According to the same statement, which was accompanied by an official video announcement featuring McCrory, the executive order (known as Executive Order 93) is meant to "affirm and improve the state's commitment to privacy and equality." As per the order, the governor's "clarifications" are as follows:
"First, it maintains common sense gender-specific restroom and locker room facilities in government buildings and in our schools, and when possible, encourages reasonable accommodations for families and those who have unique or special circumstances.


Second, the private sector can make its own policy with regard to restrooms, locker rooms and/or shower facilities. This is not a government decision. This is your decision in the private sector.

Third, I have affirmed the private sector and local government's right to establish its own non-discrimination employment policies.

And fourth, as governor, I have expanded our state equal employment opportunity policy to clarify that sexual orientation and gender identity are included.

And fifth, I will immediately seek legislation in the upcoming short session to reinstate the right to sue for discrimination in North Carolina state courts."
G/O Media may get a commission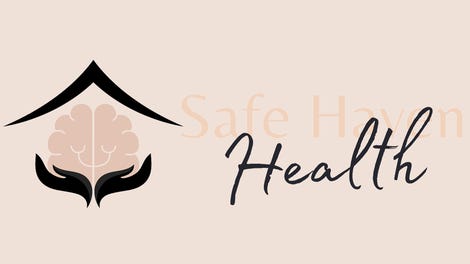 Addiction counseling
Safe Haven Health
Governor McCrory finished off the announcement by declaring he had "listened to the people of North Carolina," who are thusly "entitled to both privacy and equality."
"We must achieve both of these goals," he concluded.
Despite McCrory's attempts to assuage the controversy surrounding HB2, many are still dissatisfied with Executive Order 93. Sarah Preston, the Acting Executive Director of North Carolina's ACLU chapter, called the motion "a poor effort to save face after his sweeping attacks on the LGBT community," adding that the order fails to protect "transgender people [who] are still explicitly targeted by [the bill by] being forced to use the wrong restroom."
She continued:
"Efforts to divide the LGBT community by extending limited protections, but leaving in place the rules mandating discrimination against the transgender community will only strengthen our resolve to fight back against this discriminatory and misguided legislative action. We call on Gov. McCrory and the North Carolina legislature to repeal House Bill 2 and replace it with full non-discrimination protections for all LGBT people."
---
Contact the author at jamie.reich@jezebel.com.

Image via YouTube.