Lives like Cosey Fanni Tutti's are practically crying out to be written down. Born Christine Newby in 1951 in Yorkshire, England, she'd eventually be dubbed "Cosmosis" ("Cosey," for short) by the infamous Genesis P-Orridge, the boyfriend with whom she'd go on to found the art collective COUM Transmission in the late '60s, and the noise collective and industrial music progenitors Throbbing Gristle (TG) in the mid-'70s. Along the way, she took stripping gigs to help pay her bills and appeared in porn in the '70s, integrating that work into her art—the most outstanding example of which was the 1976 COUM exhibition Prostitution. That show recontextualized her porn work as art and created a sensation throughout England that helped launch TG and define its provocative reputation.

TG's history is as chaotic as its music—at the height of the group's notoriety, Cosey left Genesis for fellow TG member Chris Carter; they'd eventually split off as duo Chris & Cosey when TG finally dissolved in 1981. In the time since, Cosey's continued to make music and art (she's particularly well known for her performance art). And now she's written her memoir.
Art Sex Music, out May 1 in the U.S., is as plainspoken as its title, preferring a straightforward telling of the events of Cosey's life to in-depth analysis. She is blunt about her abortion in the late '60s, her miscarriage in the '90s, her near-death experience after her cardiac ablation procedure. (On the latter, she writes: "I didn't see any of those tunnels of white light or have any kind of out-of-body experience. I find it difficult to describe the finality of your own life force other than likening it to turning off a power switch. In some ways, it's comforting to know it just ends—I felt nothing.") Her tumultuous relationship with Genesis P-Orridge takes up a considerable amount of space, given their creative history and the fraught nature of their relationship prior to breaking up and after TG reunited in the 2000s. Cosey describes regular emotional manipulation and at least one instance of brutal physical abuse from P-Orridge. The stillness of Cosey's narrative voice as she recounts these incidents makes them even more harrowing.
Last week Jezebel talked to Cosey Fanni Tutti by phone regarding her memoir, her art, her porn, and her relationship with Gen. A condensed and edited transcript of that conversation is below.
JEZEBEL: Art Sex Music: Is the order of the words in your title intentional? Is it a hierarchy?

G/O Media may get a commission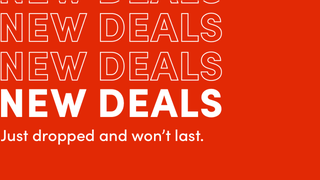 Up to 70% off
Wayfair - Cyber Week Deals
COSEY FANNI TUTTI: I thought about the title and I didn't want anything that could be misinterpreted. My name being Cosey, the minute you put that in the title it sounds like some old woman knitting by the fireplace, nice and cozy with her cat. I didn't want "Cosey" in the title in that respect. I just thought about what I was writing about and it became really obvious that the three threads in my life were interwoven, and that they were those three things. Art came first with me as a child, and then my sexual awakening [happened] at quite a young age. I was sexually adventurous quite young, well under the age of 10. And then music entered my life—it was already in my life because I had to learn how to play the piano, but then I discovered bands and all kinds of stuff. So yeah, it was in that order.
Going into the book, did you have specific objectives?

The only objective I had was to try and present what it was like for me to be me at any given time throughout my life, from when I was a child right through to 2016. There was some notion of what each day, each week was composed of for me, and the everyday struggles that everyone else has. And to be honest about that.
Was there any sense of wanting to correct misconceptions, especially when it comes to having your role downplayed in COUM and Throbbing Gristle because you're a woman?
That wasn't my main priority, but it was one of the reasons why I did it. On a day-to-day level, as everything unfolds, you can see my role within whatever I was doing. It was instrumental in what happened it was one of the main roles in everything we did. And that has been written out. That in itself reveals the sexism. I do mention it just in case people can't see it. It's pretty clear. Even people I reconnected with during the COUM [retrospective] said how sexist it was and how they regretted their attitude at that time. I think we tend to forget in 2017 how difficult it was in the '50s and '60s for women. It was still a huge battle on a day-to-day level.
In that respect, it strikes me how brave it was for you to appear in and exhibit the porn work in the Prostitution exhibition at the Institute of Contemporary Arts over 40 years ago, risking alienating your family (which it did) and whomever else for the sake of art. Forget the sex, that was hardcore.
I didn't think of it like that. I was just living, doing the work I did in response to how things got presented to me in opportunities or exciting explorations, if you like. I'd already been rejected by my father, but yeah there were my mother and sister to consider. They were quite supportive of me, even though they didn't know about that at the time, and my sister is supportive of me now and she knows all about that. She's read the book and everything.
I didn't think of it as being anarchistic or, "I'm gonna make a big splash in the art world doing this." That wasn't my motivation at all. It was about expressing myself and presenting it in a gallery. I was invited to do it by Ted Little. I think also there's a tendency to forget in the '70s that the art scene was pretty lively with alternative ways of being an artist. You didn't have to subscribe to a gallery or an art institution. In fact, that would be art as a career and I was totally against that. Art was my life. A career, as such, has never entered the picture for me 'cause that would be a consideration and a responsibility. I'd have to consider and then compromise my work. And I don't like doing that.
One of the book's themes is the financial struggles you've endured as a result of being uncompromising.

Yeah, and a drive to be as totally independent as I could, which led to me gaining skills I wouldn't have gained if I hadn't had to do things myself, because of money reasons.
You must have seen people around you doing less bold work and being paid more for it. Was that ever frustrating?
I just looked at them and I'd be like, "Oh fuck, someone's doing that now. Whatever." What was the value in work that had no intrinsic value and honesty about it? It was done for a reason that was just ego, career, or money. I find that kind of thing very empty. It doesn't have the integrity or the power that I look for in art.
Did you find yourself completely able to divorce your ego from your work?
Yeah… I don't think I have an ego. That's a weird thing to suddenly realize. I struggle with people who look at me—in inverted commas—as "Cosey Fanni Tutti." I don't want to have to start thinking about, "As Cosey Fanni Tutti, I should behave this way or that way." That's just absolutely no way to live your life.
I found your writing here to be very matter-of-fact. You seem to resist psychologizing or analyzing. You're more interested in showing than telling. I wonder if that was conscious on your part.
Yeah, I didn't want to do an analysis of my life. I've done a lot of writing on my art and analyzed different parts of it, the magazine work and things like that. That's academic writing, that's not me talking to someone about my life in a personal way. The matter-of-factness is part of me being born in Yorkshire, 'cause that's the way we are. We just say it as it is and you make of it what you will. But that creates a great forum for discussion because even with my art actions when I did them, they were presented matter-of-factly. The sex itself was: well, here it is then. The matter-of-factness was deliberate. I wanted it to be like I was just writing an email to someone: This is how it went down and I'm not going to try to analyze anyone's behavior on my behalf.
I got that, and yet it was surprising to get to the section on 20 Jazz Funk Greats and to read only about two paragraphs on an album that many consider to be among the finest released in the '70s.
20 Jazz Funk Greats has had loads of analysis done about it—a book was written about it. I didn't want it to turn into that kind of book, where I took every album and broke it down into how it was recorded, who did what, what it meant. At the time it didn't happen like that. What's been analyzed subsequently is something else. How it actually was recorded and happened was nothing like the analysis. We just had an idea and we went and did it. And it was quick and it was fun and we never thought it would have the influence or the response it has over the years. Not at all. I think that's what's nice about it—you don't build into something something you expect from it later on. Like I was saying about people who do art for a career or for financial reasons. That gets in the way of why you wanted to do it. We wanted to do it because it would be fun.
Was fun as a motivator a through line in your work?
Fun, irony, and seriousness are all equal throughout. I don't do anything that's frivolous. It's kind of thought out in a way, in so much as when I sit and think about something or something presents itself and the different elements just come together, that's an amazing moment, but that's as far as I like to take it. From that point, I like for it to almost create itself.
In the book, when you talk about doing porn and the Prostitution exhibit, you talk about how that work put you at odds with feminists in the '70s. Some feminists have embraced sex work and pornography since then. Where are you with feminism today?
I embrace equality, I don't embrace a title for something that has so many divisions in it. There's a need for it, and the fact that it has had a presence hopefully will take us somewhere toward equality. The government here has called for a general election out of the blue and the guy [on the news] referred to Theresa May as "Mrs. May." I said [to Chris], "We can't get equality until the language is less loaded and divisive." There is no alternative to Mr. As soon as you say "Mrs." or "Miss," you're defined as married or unmarried and paired off with a male. I'm not saying you have to police language, but that simple thing hit me today. She's defined in terms of being married to a guy who isn't the Prime Minister of the UK.
When I heard about Prostitution, it sounded like feminist art to me.
There's a lot of opinions on how to negotiate or demand equality. The whole world is in such a stinking mess at the moment. We've got to work our way through this situation we've found ourselves in. Feminism, as well. This is where equality does come into the picture. We're all in it together, whether we're male or female. We've got to save the fucking world, for Christ's sake.
When you refer to your relationship with Gen, you never actually use the words "abuse" or "abusive" even though given the violence and emotional manipulation to describe, it sounds like that's exactly what it was from the outside.

That's because when I was in the relationship, I was just dealing with things as they happened. That was his personality and it was my situation. I felt strong enough to deal with it. It wasn't a huge problem to me. It was upsetting at times and I couldn't understand it, but it wasn't something that I couldn't deal with. There's people who've been in far worse situations than me. That's all I think about.
When you talk about Gen lashing out physically/emotionally, your response in the book is generally to pick up the pieces and not retaliate ever.
What was I supposed to do, give everything up? My problem was making sure I could carry on. The fact that it facilitated him being able to do the same thing was a byproduct of me getting through everything. It was an extremely complicated situation and I was out there on my own. I had no family or anything. That relationship was my family, so I protected it. And the way I protected it was to get through the difficulties that were presented to me off and on or daily or whatever. In the end you get very tired of that. Especially when I met Chris, he was the only one who saw it for what it was, or told me. He was quite shocked by it. Everyone else accepted it for what it was, but he didn't think it was acceptable.
Is Gen aware of the contents or existence of this book to your knowledge?
He knows it exists, but I don't know anything other than that. He hasn't spoken to me about it.
It seems pointed that you don't name Psychic TV.
Don't I?
No, you refer to it as "his other band."
I was never involved with it, anyway. It was after I'd left. It's not part of my story.
I'm curious about what you say about Gen's gender identity. I didn't think Gen was transgender (note: Gen identifies as pandrogyne and uses the pronoun "s/he"), but you write that Gen is. ("We knew he was transgender—he'd 'come out' some months earlier…")
I don't think I say he is—I say he told us he was.
Well, I guess that begins to explain a question I had about the words you put in quotes in the following sentence: "In my opinion, as someone 'now transgendered,' his spurious claims against me (a woman) didn't cut the mustard as far as 'true sisterhood' was concerned." Is that to say that you doubt that identity?
Mmm… I don't know, I don't want to get into his transgender thing. I know some transgender people and they're not like Gen. He stands out on his own as something. I don't know what his agenda is with that. But like I said, in my book, this sisterhood thing is lacking. I don't know what else is lacking there.
I wonder about the pronoun use. Do you call your transgender friends by their preferred pronouns?
I would if it was personally really important to them, yes, and it was definitely who they identified as. I respect anyone's choice to be who they are. Everyone should be able to just be. I have full respect for that and I would of course call them what they wanted to be called. Because that's who they are. It's not a problem.
Gen takes up a considerable amount of space in your book, and I wonder what you think about that, looking back. You wrote something that made me think of why that is, in a different context: "I've always found it easier to handle criticism than praise, so much so that I can recall and deal with the bad things people have said far more readily and easily than the good." This is a documented phenomenon that may have roots in our biology.
His presence in the book is because he entered my life and it was the beginning of both of our artistic careers, so that had to have a huge sway, to explain how it began, what it was, and how it ended. It was of interest to people and of interest to me to sit down and work out how it all progressed and fell into place. Of course, there was Throbbing Gristle and then a huge gap and then we regrouped. The bit in between was like, I mean, I've been with Chris for over 40 years. How many pages do you want me to take up saying, "I've got a lovely life and it's really happy and we're in love"?
You said you don't have an ego. What sense do you have of your artistic importance or even greatness?
I accept that there's a place for me now in the art world and art history. As I go back and rework and revisit things, that's how I've understood that place has emerged. It's interesting for me to work with that.
Have things gotten easier financially over the years?
It's off and on, really. Feast and famine, I suppose that's what you'd call it. It's not an easy life, just living off what you create, but it's so rewarding and fulfilling. I couldn't live any other way. I have done jobs to tide me over and they serve their own purpose because I've met some interesting people and had some great experiences. And it took me away from the stresses of daily life as well. I don't have a dogma that I will never do a job. I do what I need to do at any given time to continue to be able to have a creative output. That works well for me, and it works for Chris, as well. We are doggedly determined in a way just to be ourselves.
Cosey Fanni Tutti will appear at McNally Jackson in New York on Wednesday, April 26, to discuss her book.