British music magazine the NME has issued an apology to London rapper Giggs for mistaking the lyric "man rates her" as "man rapes her" on a recent track called "The Process." Yikes.
Giggs is a popular rapper who was one of the first Brits working within grime to incorporate seemingly Atlanta-influenced flows into his work; "The Process," from just-released fourth album Landlord, is a Dirty South-adjacent strip club song that, were it not for his British accent, could have come from the annals of Magic City. Lyrically, he puts down nasty, sex-alluding lyrics that aren't unfamiliar to those of us who have ever listened to nasty sex rap; it's not a toot-it-and-boot-it situation though, as he nicely discusses eating breakfast with the woman in the morning. Then he hears she might be cheating, but then he decides he doesn't care. The song ends:
There's bare thoughts out my mouth

Like man hates her

But then I thought couple things

And man rates her
In the context of grime, the phrase construction "man rates her" is not at all out of the ordinary, nor is the construction that "man [does something]" with "man" here being the orator referring to himself in the third person. It's common slang. At any rate, the end's a bit like Giggs conceding within the song that he's sprung for this lady, though good journalistic practice for "quoting" a misheard lyric like "man rapes her" would be to, perhaps, email the PR to clarify.

The NME's initial review in which the misheard lyric was cited has now been removed, but the review has been screenshotted; the writer not only misheard the lyric but also characterized Giggs with some lightly coded language:
British journalists like Complex UK's Joseph Patterson spoke up on Twitter until the NME issued the apology, which reads in part:
NME would like to make an unreserved apology to Giggs. In our review of his new album, 'Landlord', a lyric was misheard which completely altered the context and our understanding of the track 'The Process'. In the track Giggs says "man rates her", which was incorrectly interpreted as "man rapes her".

This was gravely inaccurate on our part, and has caused unnecessary pain to Giggs, his management and his fans. We accept all blame for the error, which should never have happened.
G/O Media may get a commission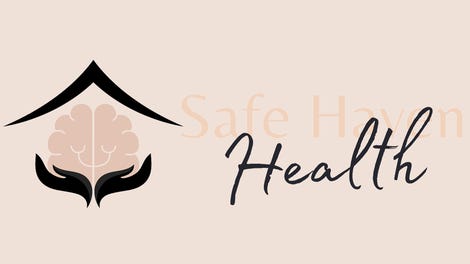 Addiction counseling
Safe Haven Health
It should not have! And, as some grime fans/journalists/artists have pointed out on Twitter, it's also a great idea to hire people who are familiar with the culture (or at least fact-checking) before going and accusing an established black British musician of promoting rape—and particularly before just assuming he would.