Nikki Haley, the U.S.'s ambassador to the United Nations, is leaving the Trump administration. Unlike so many Trump officials before her, however, Haley is apparently leaving on good terms.
Haley has been "very special to me," Trump said in a press conference at the Oval Office, saying she has done "a fantastic job." Haley is reportedly taking a "little time off," he said, but said she's welcome to come back to the White House if she wants. She will leave her post at the end of the year.

"It has been an honor of a lifetime," Haley said. "The US is strong again." She touted her very bad decision to move Israel's embassy to Jerusalem as a key accomplishment.
"I don't have anything set" for future plans, Haley said. "No, I am not running in 2020." Instead, she will help Trump campaign for re-election.
Haley reportedly surprised the White House with the announcement. In September, she criticized the anonymous senior White House official who wrote an op-ed in the New York Times. "I proudly serve in this administration, and I enthusiastically support most of its decisions and the direction it is taking the country," she wrote in the Washington Post. "But I don't agree with the president on everything. When there is disagreement, there is a right way and a wrong way to address it. I pick up the phone and call him or meet with him in person."
G/O Media may get a commission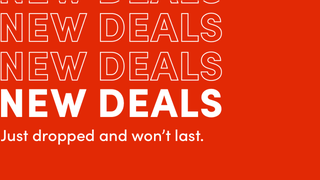 Up to 70% off
Wayfair - Cyber Week Deals
The Trump administration will announce Haley's successor in the coming weeks. It has not been announced whether her $52,000 curtains will be leaving with her.