After an adolescence spent singing Toby Keith covers at block parties and anxiously folding over the waistband of her Soffe shorts in the mirror every morning before school, just wishing she could wake up and be somebody, poor 20-year-old Georgia ingenue Summer Cunningham's big break on American Idol was overshadowed by yet another empty feud between Nicki Minaj and Mariah Carey.
After impressing all of the judges on the panel with her vocals and mentioning she'd already "done the country thing," everyone except Nicki grilled Cunningham on just how Country Strong she IS, really. Did she grow up with it? Is it in her blood? OK, rate it on a scale of one to Loretta Lynn's bouffant? At which point, Nicki raises a valid point:
"Why are we picking her apart because of a country comment? I feel like we're going into, 'Are you country, are you country, do you like country? All we're actually doing is just scaring her into lying. Like, she said what she said, she has every right to say that and feel that."
Mariah and Randy Jackson—who is a total shit-stirrer, by the way—gang up on her CALMLY and PATRONIZINGLY (the worst), responding defensively that they're experienced in the music business and just wanted to help point Cunningham in the right direction. At which point, Nicki snaps "Oh, you're right. I'm sorry I can't help her. Maybe I should just get off the fucking panel." She storms away. Offscreen: "Shut the fuck up, finish the show, I'm done." [Radar Online]
---
G/O Media may get a commission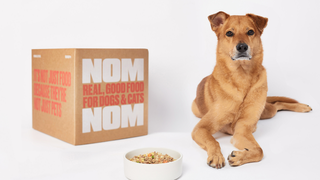 Hell hath no fury like the world's hormonal tweens, our latest example being the mass exodus of One Direction concert ticketholders. The kids are selling their tickets to protest the rumored reunion of their foppy English McMuffin Harry Styles with American princess unicorn Taylor Swift. [Unreality TV]
However, Swift's new campaign for Keds (with slogans like: "Try things. Say hi already. Laugh a lot. Mess up. Apologize. Mess up again. Hug people. Take chances. Trust yourself.") is entirely based in her likeability factor: specifically, her Q score, a celebrity popularity rating system.
Ms. Swift's Q score is 24... compared with 17 for the average celebrity and 16 for the average female singer. And with females age 13 to 24 - the intended audience for the Keds campaign - her Q score is 26. [And] among children ages 6 to 12, he added, Ms. Swift's Q score is 45.
[NYT]
And here she is going against type in an Annie Leibovitz photo by posing as Rapunzel, a beautiful princess with flowing blonde hair who used to bang Donnie Darko. [Gossip Cop]
---
Like some forgettable Law & Order: SVU episode that was on the other day, Rachael Ray's husband may have "been spotted several years ago visiting the Checkmate club, located on 56th St, which bills itself as an "on-premise alternative lifestyle club for couples and single ladies only." This was before his marriage to Ray, and he was always with a female escort, says a source: "After a bit of socializing at the buffet and the bar, John would always make his way to the back room. And every time he was observed in the coed locker room, he never took a shower alone."
This is the 15-minute mark in the episode where Rachael Ray is bustling around the kitchen while the cops grill her and finally Rachael is like, "Look, I have a LOT of defrosting to do, so please LEAVE," because Det. Olivia Benson is asking ALL the right questions. [NYDN]
---
The questionability factor of the Globe notwithstanding (their "sources" are probably the Dumpsters outside the house), the iconic 90-year-old Doris Day is battling an unnamed "painful, crippling illness" and is completely disassociated from her days as an MGM sweetheart although she's sitting on a $34 million fortune. Her 2008 biographer says: "She signs her notes as Clara, she answers the phone as Clara." :-| [Showbiz Spy]
---
James Franco was not as cool as Daniel Desario when he was a teenager. "In high school these girls got mad at me and so they spread this rumor that I was having a gay relationship with one of my closest friends. And they even made up a little dance they would do in the girl's locker room about me being gay. I still don't know what the dance was. [But] It wasn't something that frightened me, like if people think that, it's fine. I really don't care." (As they say, "it got better." Now only people in my occupation mock him.) [HuffPo]
---
Despite rumors to the contrary, Shaggy was not stabbed to death in a bar fight earlier this week. TMZ already made the "Wasn't Me" joke so let me just say MEESTA BOOMBASTIC. [TMZ]
Each of the five vegan cupcakes in One Direction are worth a cool $20 million. [Inquisitr]
Brangelina's kids eat fried crickets "like Doritos," says Angelina Jolie. [L.A. Times]
As Oscar Wilde famously wrote, "We are all in the gutter, but some of us turn down Dancing With The Stars." Most recently, Lance Armstrong. [Vulture]
Justin Bieber is partying, perhaps to find a new lady love. [Hollywood Life]
Kristen Stewart is kind of endearing in this behind-the-scenes Twilight: Breaking Dawn Part The Deux clip. [Hollywood Life]
Kate Hudson is designing a capsule line for Ann Taylor; Penny Lane continues to fade from our collective memory. [Page Six]
John Travolta was "infatuated" with a 20-something L.A. bartender. [Showbiz Spy]
Back in his Rocky days, Sylvester Stallone quietly agreed to a multimillion dollar settlement with his sister Toni-Ann Filliti after she alleged that he abused her. [Page Six]
Moms, certain elderly gay men and other Fanilows across our great nation will be happy to know that despite his bronchitis, Barry Manilow is opening his Broadway show. [Page Six]
Nicole Richie cut her hurrz into that Karlie Kloss bob everyone is obsessed with now. [People]
I know you really want to stream Emmy Rossum's premiere album Sentimental Journeys so here. [E!]
Kris Jenner denies a rumor spread by her ex-husband Robert Kardashian's widow that she has diaries of the late Kardashian that contain anecdotes about Kris beating Kim. [NYDN]
A SXSW Festival "insider" says that the reason The Canyons is getting rejected from all the hot festivals is because it has "an ugliness and a deadness to it," which is exactly how I'd describe Bret Easton Ellis' Twitter. [Radar Online]
Kristen Bell is maybe having a boy. !!!! [E!]
Peter Robbins, the voice of Charlie Brown, was arrested for stalking. The little red-headed girl. [Radar Online]
Robin Roberts returned to Good Morning America for the first time since her bone marrow transplant last September. [Yahoo]
Chris Brown has somehow convinced yet another woman from Hollywood nightlife to be seen with him in public. I suspect he puts the Cruciatus Curse on them. [EDIT] No no, the Imperius Curse! Good call, you guys. [Hollywood Life]
And finally:


Super-sad true love story: One time I had an incredibly realistic dream that I married Chris O'Dowd and when I woke up I almost cried!