Citing safety concerns, New Zealand has introduced restrictions on vaginal mesh implants, which practically speaking puts the kibosh on their surgical use for the immediate future.
The Guardian reports that New Zealand's Ministry of Health told companies who make the technology—often used to treat all-too-common postpartum complications like stress urinary incontinence and even pelvic organ prolapse—they either had to prove they were safe or quit selling come January, and apparently, the answer was to quit selling. Via the Guardian:
Ministry of Health spokesman, Stewart Jessamine, told a New Zealand radio station: "We're always cautious about the use of the word 'ban', but effectively the companies are agreeing no longer to sell these products ... in New Zealand from the 4th of January."

The move goes considerably further than recent announcements in other countries, such as Australia and the UK, which only restrict the use of pelvic mesh operations for organ prolapse. In New Zealand, the use of mesh implants to treat urinary incontinence, which accounts for the vast majority of mesh operations, will also be effectively banned, according to an announcement posted on the government website.
New Zealand's move is the most sweeping yet in the wake of building controversy over the mesh. The BBC program Panorama just recently did a piece on whether the pharmaceutical company Ethicon had kept doctors updated about potential risks; in their review, the Guardian noted that while it's successful for most patients, who don't see any complications, "As many as one in 15 women later require full or partial removal of the implant," according to numbers from NHS Digital and NHS Wales. Other doctors, however, argue that a ban would remove a valuable option—see this BBC coverage—and the Urological Society of Australia and New Zealand condemned the move, according to the Independent. Said a spokesperson:
"The Australian TGA decision to ban transvaginal mesh for pelvic organ prolapse is accepted by the urological community in Australia and New Zealand, but our health minister's decision to ban all forms of mesh for incontinence as well as prolapse in women in New Zealand is more far-reaching than the Australian decision.

"This will leave women without effective surgical options for these debilitating conditions."
G/O Media may get a commission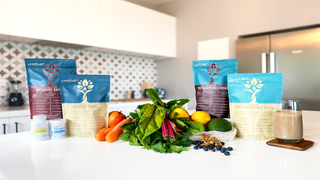 As always, it's amazing that as long as humanity has been having babies, we don't have better solutions for these fairly common complaints.