New Zealand's film classification board successfully lobbied to get a content warning added to the beginning of A Star Is Born, after multiple viewers reportedly complained about the film's shocking ending. Spoiler ahead.
As a result, showings of A Star Is Born there will feature a suicide warning; The Guardian reports that since the movie is rated M (as in "unrestricted, suitable for 16 years and over"), it already carries a disclaimer about "sex scenes, offensive language, and drug use."
The new warning basically gives away the ending, during which Bradley Cooper's character Jackson Maine dies by suicide in his garage. Viewers only learn of Maine's history of suicidal tendencies close to the end of the movie, which adds crucial context to his narrative but also feels a bit out of the blue. You don't see the actual death (it happens off-screen), but it is broadly gestured towards, and there are some pretty sad and heart-wrenching shots.

This change to the New Zealand showings of the movie happened after police received complaints from two "vulnerable young people," according to The Guardian. According to the authorities' report, they were "severely triggered" from watching the scene. The Office of Film and Literature Classification also received similar complaints.
David Shanks, the head of New Zealand's film classification board, said many people in the country had been "impacted by suicide." He added, "For those who have lost someone close to them, a warning gives them a chance to make an informed choice about watching."
G/O Media may get a commission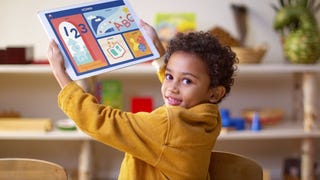 30-Day Free Trial
Homer Learn & Grow Program
Cooper's A Star Is Born is a remake of the 1976 film starring Barbra Streisand and Kris Kristofferson, which itself is a remake of the 1954 film starring Judy Garland and James Mason. The male lead always plays an older, more established artists, and he dies in each version. In the 1976 one, it's in a car accident and in the 1954 version, Mason's character walks into the ocean and drowns himself.
Correction: An earlier version of this blog incorrectly stated the name of the actor in the 1954 version of A Star Is Born. We've updated the post.