A little over a year after its founding, Troop 6000–New York City's beloved Girl Scout troop specifically for homeless girls–finally held its first cookie sale, to great fanfare and throngs of customers. "They have been wanting to do this for so long," Corinthia Fludd, Troop 6000's recruiting specialist, says on the Girl Scouts' site. "It's the number one thing they ask."

After a year of working through logistics, Kellogg's, the maker of Girl Scout cookies, offered them a space to conduct business:
A large space on the second floor, which is also an insulated environment, now allows girls, who may be affected by domestic violence, to safely sell their wares and raise money for their troop.
It's a really nice story, but it also very gently eludes to the brutal realities of shelter life–which is, by many, considered more dangerous than living on the streets. From TODAY Food:

"When living a transient lifestyle, it's not a convenient place to be thinking about cookie logistics," Meredith Maskara, CEO of Girl Scouts of Greater New York, told TODAY Food, pointing out that, for many girls in New York, both storage and transportation are issues for families without garages or cars.
G/O Media may get a commission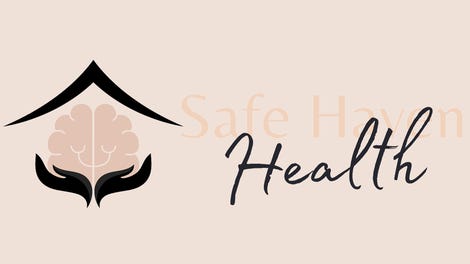 Addiction counseling
Safe Haven Health
If you really think about what Maskara means by "transient lifestyle," it's grisly and heartbreaking and is the way of life for an estimated 23,314 children in New York City. The troop, which was founded in partnership with the city, is hoping to eventually recruit 500 girls in 15 shelters.
Moneyish has reported that 40 girls were onsite from six shelters. One Girl Scout told Moneyish that the troop has made homelessness less isolating:

Living in the shelter was kind of hard before Girl Scouts. I thought I was different from everybody else because they had an actual home or apartment, and I was living in a shelter, so I would separate myself...It was kind of tough because the room was cramped, and I didn't have any space, but I got used to it. Girl Scouts brought everybody together. We all started talking together, walking to school together and playing in the hallway.
Having sailed past their initial goal of 6,000 boxes (the line was insane), the Girl Scouts then aimed for 12,000 boxes–by 3PM this afternoon, an hour before closing, they'd pushed the target to 30,000.
The sale closed at 4PM on Saturday, but you can still donate! All proceeds go to the troop.