While New York City's subways are fully operational again, the city is far from being back on its feet following the destruction caused by Hurricane Sandy. Thousands of NYC residents remain without power and even more have been without heat and hot water since October 29th when the New York City Housing Authority (NYCHA) shut off services to many of its low-lying public housing developments in order to prepare for evacuation. One of the residences hit hardest by the storm was the Red Hook Houses — the largest public housing development in all of Brooklyn — where 2,125 tenants are still without power and 4,015 are without heat and hot water.
And the dire situation in Red Hook is not an isolated occurrence. According to the New York Daily News:
As of Monday, 4,400 NYCHA tenants in Red Hook, Coney Island and Far Rockaway, Queens, were still without power, while 18,000 residents in 14 developments in Brooklyn, Queens and Manhattan still had no hot water or heat.
Adding insult to injury, NYCHA is still expecting tenants who have gone over two weeks without basic services to continue paying their rent on time and in full, an expectation made all the more unfair by the fact that many residents were temporarily out of work because of the storm.
NYCHA residents will eventually be receiving a rent credit, however the city will not be granting them until early January. While visiting the Red Hook Houses and speaking to a line of tenants waiting for Red Cross blankets, NYCHA Chairman John Rhea dropped this insensitive nugget: "Hang in there. You're going to get a rent credit. It's a nice little Christmas present."
G/O Media may get a commission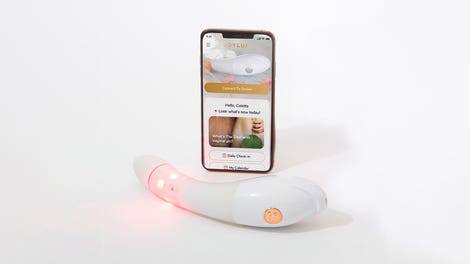 $50 Off
Joylux vFit Gold Device
Merry Christmas, indeed.
Public Advocate Bill DeBlasio had this to say on behalf of the NYCHA residents:
"It is unacceptable to charge full rent up front for tenants who in many cases are still living in the dark. NYCHA should cease rent collection in affected developments until basic services are restored, such as electricity, heat and hot water. No tenant in public housing should be forced to pay the city for rent they do not actually owe."
As of now, Mayor Bloomberg is standing behind NYCHA's decision to demand rent up front and withhold credits until next year.
NYCHA head tells tenants who are still without power that they'll get a credit for their troubles - in January [New York Daily News]