New York Attorney General Eric Schneiderman, a Democrat and seemingly ardent supporter of women's rights, has been accused of physically abusing at least four women, Ronan Farrow and Jane Mayer revealed in their latest bombshell report in the New Yorker.

Schneiderman, who has made a point of antagonizing the Trump administration and recently filed a civil rights lawsuit against the Weinsteins, is facing calls for his immediate resignation over the accusations, outlined in the article in alarming detail by two alleged victims who agreed to speak on the record. Michelle Manning Barish and Tanya Selvaratnam both said that Schneiderman had repeatedly hit them, often after drinking and always without consent. Neither reported their allegations to police at the time, but both were treated by doctors after allegedly being slapped and choked. They also said that Schneiderman threatened to kill them if they broke up with him. From the New Yorker:
"It was horrendous. It just came out of nowhere," Manning Barish said. "My ear was ringing. I lost my balance and fell backward onto the bed. I sprang up, but at this point there was very little room between the bed and him. I got up to try to shove him back, or take a swing, and he pushed me back down. He then used his body weight to hold me down, and he began to choke me. The choking was very hard. It was really bad. I kicked. In every fibre, I felt I was being beaten by a man."
Both instances of the alleged abuse are relatively recent—Manning Barish dated Schneiderman for two years beginning in 2013; Selvarantnam dated him in 2016 until the fall of 2017. The other two women, who were not named in the story, said they had similar experiences.
Currently serving his second term as New York's DA, Schneiderman was expected to be handed an easy victory during the upcoming elections later this year. In a statement to the New Yorker, he said:
"In the privacy of intimate relationships, I have engaged in role-playing and other consensual sexual activity. I have not assaulted anyone. I have never engaged in nonconsensual sex, which is a line I would not cross."
G/O Media may get a commission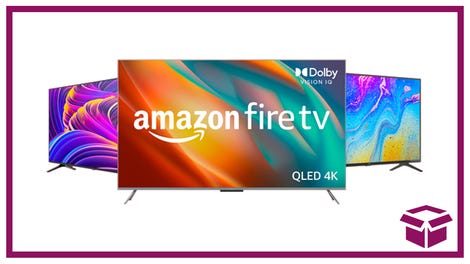 Ooh. stunning.
New Amazon Fire TVs
Update (9:50 p.m.): Schneiderman is out.
(In case you can't read that, here's the statement in full):
"In the last several hours, serious allegations, which I strongly contest, have been made against me," Schneiderman said in a statement. "While these allegations are unrelated to my professional conduct or the operations of the office, they will effectively prevent me from leading the office's work at this critical time. I therefore resign my office, effective at the close of business on May 8, 2018."