New stats on diversity in romance publishing make it clear that, while there are many voices working to make the genre a more inclusive place, there's still a ways to go.
Ana Gasteyer Satirizes the Girl Boss in 'American Auto'
In a piece at the New York Times—notably the Styles section, rather than the Book Review, which recently face-planted on its coverage of the genre—Katherine Rosman writes about the diversity survey recently compiled and released by Bea and Leah Koch of The Ripped Bodice, an indie bookstore devoted to the romance genre. Several publishers participated, and for those that didn't, the pair tallied up the data themselves, estimating a two percent margin of error. "This is not a foolproof system and we readily admit that," they noted in their writeup of the results. Even if you figure they missed some authors—even if they missed several!—the numbers are a bummer:
"We need to do better as a community to confront the biases in the books that are published, widely publicized and celebrated," the Kochs urge.
Taking the sisters' stats as a starting point, Rosman spoke to several authors, including Sonali Dev, who shared this anecdote about a conversation with an agent, when she asked him about the struggles of authors who aren't white:
"He said to me, 'You write a 'Kite Runner' and no one can stop you," referring to the 2003 international best-selling book written by Khaled Hosseini, an Afghan-American first-time author.


Ms. Dev replied, "So every time you get a white story, do you think it has to be 'Gone With the Wind'?"

She remains exasperated by the exchange. "How many authors have their first book as their best book? You have to develop writers," she said in a phone interview. "People of color get one shot only, if they get a shot at all."
G/O Media may get a commission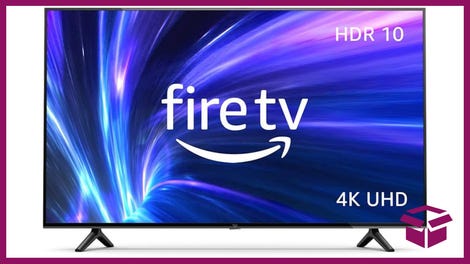 42% Off
Amazon Fire TV 50" 4K Smart TV
Digital and self-publishing and social media play an interesting role, here. Both have lowered the old barriers to entry, affording talented authors of color a new route for their work that doesn't rely on the largely white, New York-based publishing business. There are people making money and making names for themselves who, 20 years ago, may have been locked out by the industry's biases. And places like Twitter offer a forum for both promotion of diverse authors and discussions of the importance of inclusion, pushing and prodding and occasionally dragging the rest of the business toward progress. At the same time, a deal with a big, traditional publisher still means visibility and access to distribution channels you just can't get purely through Amazon—especially if the book gets enthusiastic support. Whether publishers are actually offering marginalized authors a fair shake still very much matters.

And part of the problem is that publishing overall, as an industry, isn't that diverse. Collection development librarian Robin Bradford told the Times, "It really speaks to the diversity of publishing behind-the-scenes." In 2016, Publishers Weekly covered the results of a demographic survey of the industry compiled by Lee & Low Books, which found that editorial departments were 82 percent white, two percent African American, and four percent Latino. "It's indicative of every major industry, regardless of whether it's publishing, academics, finance or government," author Beverly Jenkins told the Times. "It's a sign of how America treats people of color."
Meanwhile, Rosman notes that, "Seven of the 10 best-selling novels from the time of the store's opening in March 2016 through the end of that year were written by nonwhite women." Readers want these books.