A new book by Shel Silverstein has been released posthumously called Every Thing On It and is in book stores today! The book, containing 145 poems, was created though the efforts of editor Toni Markiet and the family of the deceased poet, in hopes of staying true to Silverstein's aesthetic and keeping it authentic.
Markiet spoke to NPR about the way Silverstein crafted each of his children's books:
"He would move a piece of art over an 18th of an inch ... and look at how it looked on a page," she recalls. "It's a slight adjustment, but to him, it mattered. I think one of the reasons his books are still so immensely popular after almost 50 years is that every tiny detail was considered."I think he liked to mix it up, so that a child or any reader would never be bored. You could let it open at any page and you would be entertained."
Dirty Clothes
Some put 'em in a washer,
Some toss 'em in a tub,
Some dump 'em in a laundry truck
For someone else to scrub.
Some stick 'em in a hamper,
Some stuff 'em in a sack.
I never worry 'bout 'em—
I just keep 'em on my back
G/O Media may get a commission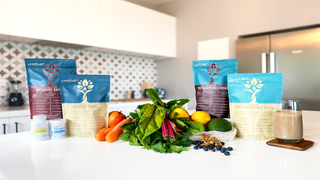 ---
Happy Birthday
---
Italian Food
Oh, how I love Italian food.
I eat it all the time,
Not just 'cause how good it tastes
But 'cause how good it rhymes.
Minestrone, cannelloni,
Macaroni, rigatoni,
Spaghettini, scallopini,
Escarole, braciole,
Insalata, cremolata, manicotti,
Marinara, carbonara,
Shrimp francese, Bolognese,
Ravioli, mostaccioli,
Mozzarella, tagliatelle,
Fried zucchini, rollatini,
Fettuccine, green linguine,
Tortellini, Tetrazzini,
Oops—I think I split my jeani.
[NPR via Vulture, available for purchase at Amazon.com.]