A slew of new apps aim to protect women from all the skeez out there.
GetTaxi, which is exactly what it sounds like (order taxis from your smartphone), now orders drivers to wait until female customers go inside their destination and close the door before driving off.
"We created this policy to allow our female passengers to feel even safer when taking a ride with us," GetTaxi announced on its Facebook page Friday. "No more worrying about your friends when they make their way home alone after a girls' night out!"
A worthy idea, but why is it just for women? Can't the service make sure everyone's safe, even if customers aren't returning home from one too many Cosmopolitans? (Note to self: work on updating obnoxiously cliché references for "girl's night out" in our post-Sex and the City world.)
App developer Elissa Shevinsky debuted a new dating service at SXSW that has "the first spam filter in online dating" so that, ideally, women get fewer "excessive proposals from dubious suitors."
"We've built a site where women get fewer messages that are lower quality so that the great messages stand out and the great guys stand out," she said of her new app, JSpot.
G/O Media may get a commission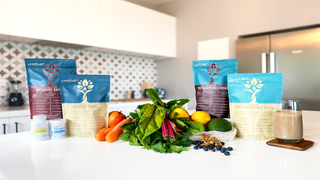 JSpot has a sliding scale for sexuality, which is awesome, and Shevinsky doesn't reference "girl's night" once (that we can find), which makes her today's winner of the"app designing for the ladies without being too patronizing about it" award.
Image via
Oleg Mikhaylov/Shutterstock.