Investigators have uncovered additional information on the death of journalist Kim Wall, who disappeared while interviewing inventor Peter Madsen on his submarine, the Nautilus.
Peter Madsen maintains that Wall's death was an accident, saying she was hit on the head by a hatch cover when climbing out of the submarine. He told investigators that he panicked, and planned to sink the Nautilus with himself inside, in an attempted suicide. Madsen did sink the Nautilus, after weighting Wall's body and throwing it overboard, but he was rescued from the vessel. According to the Guardian, he told the court, "In my shock I thought it was the right thing to do."
The BBC reports that forensics have revealed stab wounds on Wall torso, and images on Madsen's computer of women being tortured and murdered. Madsen claims that the violent material is not his, and that others had access to the machine. Investigators discovered Madsen's DNA on Wall, however the cause of death has not yet been officially established.
Wall's death brings up questions about the safety of women journalists, especially those working freelance.

In an essay for BuzzFeed, writer Sonia Paul urges the media to remember Wall as far more than "another woman killed by a man." Paul writes that she and Wall were in the same journalism class together, and experienced many of the same highs and lows of their field. Paul remarks on Wall's consistent and excellent work reporting on complicated issues, from Idi Amin's torture chambers to the use of the internet in Cuban culture, and notes that Wall was a supportive friend:
Kim would often send me messages reinforcing our solidarity. "How are things, sister?" Her own resilience and conviction in the power of women was unshakeable. "——> im super excited for the feminist revolution to hopefully start this wknd!" she messaged me in January while en route to Washington, DC, where she would crash on our classmate's couch as she reported on Chinese feminists descending on Capitol Hill for the Women's March. Her energy, as always, was contagious.
G/O Media may get a commission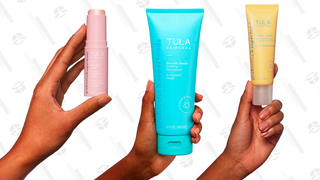 While Paul's focus is on who Wall was as a reporter and human being, the essay is laced with her own experiences with assault and sexual harassment, and she says that the freelance journalism set-up is in part what endangered her friend:
...We generally do a significant amount of reporting first, so we can pitch and convince with 100% confidence in the story. That's how we did it in Uganda, and how we learned to do elsewhere. And that is what I am sure Kim was doing on board that submarine, and why no publication accounted for her whereabouts — she was first determining what the story would be, as any editor would say she should be.

This kind of reporting — exploitive by its very character when you work alone, as freelancers often do — gives a bitter note to the industry, the way a fine tea that has been left to sit for too long turns bad. It flourishes due to competition and the twisted framing of grit associated with it, and it's especially acute for hungry freelancers only beginning to forge the kind of connections necessary to survive in this industry, and for women under fire to have to prove themselves to mostly male editors. We work our way to the day when an editor who trusts us will casually approve a hunch of a story idea, and grant us the necessary resources to pursue it to boot.
Paul asks that Wall's memory be celebrated by supporting women in media, because Wall "would have wanted more women out in the world, engaging with whatever life threw at them, and becoming stronger from it."