Cindra Ladd, a former entertainment executive, says that Bill Cosby drugged and raped her in 1969 and wore a terrycloth bathrobe after the incident—a detail similar to what Janice Dickinson and many other of his alleged victims said about their assaults at the hands of the comedian.
In a Huffington Post piece, Ladd detailed her side of her encounter with Cosby, who she met as a 21-year-old woman working for a movie producer in New York City. Cosby, married to Camille Cosby at the time, invited Ladd to the movies a few times and "acted like a perfect gentleman" initially. Eventually, one night—like so many of his other accusers have alleged—Ladd mentioned she had a headache, to which Cosby replied that he had masterful pill that would help. When she asked exactly what the capsule was, he said "Don't you trust me?"
*shivers*
Ladd says the details of that night in Cosby's friend's apartment are hazy but she clearly remembers seeing the comedian in a terrycloth bathrobe and feeling violated.
What I do recall, vividly and clearly, is waking up the next morning nude in the bed of his friend's apartment and seeing Cosby wearing a white terrycloth bathrobe and acting as if there was nothing unusual. It was obvious to me that he had had sex with me. I was horrified, embarrassed and ashamed. There was a mirror above the bed, which shocked me further.
After some awkward small talk, I got out of there as fast as I could. Once in the elevator, I broke down crying, which I continued to do as I walked home to my apartment in the east 70s. It never occurred to me to go to the police. It was a different time and "date rape" was a concept that didn't exist. I just kept asking myself over and over in disbelief why this had happened to me. Other than my roommate, I did not discuss that night with anyone for 36 years.

Like millions of people, I watched The Cosby Show at its zenith and was a fan. But as I watched Dr. Cliff Huxtable, so compassionate and kind, so honorable and wise, I could never reconcile that image with the Bill Cosby I encountered so many years ago.
Ladd has been married to her husband for 30 years, but writes that she only told him what happened to her that night with Cosby nine years ago, after another woman came forward to share her story about the comedian. She thought she was the only other one and considered going public then but decided against it because the first accuser's case was settled.
Now, Ladd says she doesn't want any money from Cosby, nor does she plan to sue him or hold any press conferences or field any interviews. She just wanted to do "the right thing" because "the truth deserves to be known." She added that when she saw him years later, through the introduction of her husband, he acted as if he'd never met her before.
G/O Media may get a commission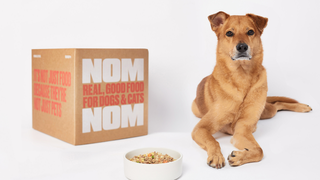 Image via Facebook.