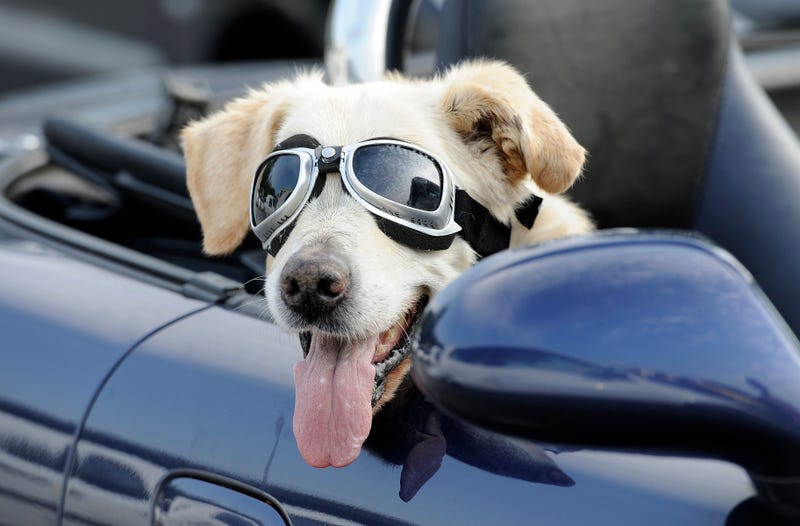 Is there anything worse than seeing a dog trapped inside a hot, airless car and knowing there's nothing you can do about it? Thanks to a new law, Californians can now legally break into a vehicle to rescue an overheating pooch.

Governor Jerry Brown signed the legislation on Saturday, following a spate of incidents in which dogs died after their owners left them alone too long in their blistering hell carriages.
The law, called AB 797, does require citizens to first call the police before smashing in the windows. But then? According to the L.A. Times:
But if the animal is in imminent danger, the car is locked, and law enforcement is not arriving quickly enough to save the animal's life, the bill provides immunity from civil and criminal liability to a person causing vehicle damage for the purpose of rescuing the animal. The measure was supported by the Humane Society of the United States and the Los Angeles district attorney's office.
The requirement that good Samaritans first alert the cops is certainly necessary, though I still have some questions: Will this spawn a whole industry of animal vigilantes, patrolling parking lots with crowbars? Will drivers arrive back to their vehicles to find strangers peering in the windows, only to be informed that they were just, um, checking for panting Chihuahuas? And definitely not the errant watch left in the cup holder? Or the laptop thrown in the backseat?

Despite these obvious hazards, it seems like many Californians are on board.
"I'd rather have the ability to do it rather than not do it. It's more important to help the dog than it is to worry about people's feelings," Randall Whittinghill told ABC7.

What could possibly go wrong here?