After bailing on her Today Show interview Friday (is it possible for one to "call in racist?"), Paula Deen will be appearing on the show Wednesday to attempt to convince a skeptical Matt Lauer that she totally loves black people because they are so delightfully "black as a board" and stuff.
Ummm, here's a good talking point! This morning, an African-American oyster cook who formerly worked at one of Paula Deen's restaurants came forward and said that during his time there from 2008 to 2010, Deen regularly made him and other black employees work the parties on her Savannah estate without pay. Instead, they were compensated with beer.
"Paula and Bubba just gave us beer and alcohol and I don't even drink. It was insulting and unfair. I was like, 'Pay me!'

She knew I had just gotten married. I had a baby on the way. I needed the money and I was the only one to step up and complain over it because half of the kitchen just needed their jobs. I was fired over it in the end because I'm not afraid to speak my mind."
She also allegedly threatened their jobs at the restaurant if they declined to work the parties. Oh, and one "family member" referred to one black employee as "my little monkey." Jesus Christ. [Radar Online, Today]
---
G/O Media may get a commission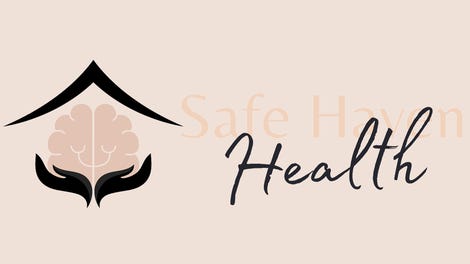 Addiction counseling
Safe Haven Health
The Internet cannot seem to decide whether Kanye West has officially proposed to Kim Kardashian yet. Some sources claim that he presented her with a black diamond ring shortly after the birth of North. Yet others say that 'Ye hasn't popped the question yet, but a close anonymous friend "can't imagine them not getting married." The anonymous friend is Kris and Bruce Jenner stacked on top of each other in one of those super-tall man in a trenchcoat costumes. [People, Daily Mail]
Kimye chose North for the name of their baby because "What's North of North? Nothing." Half my brain cells just died. [TMZ]
---
When the moon is in the seventh house and Jupiter aligns with Mars, Adele appears in public. She attended an awards ceremony to present one such award to the head of Columbia Records, who fondly recalled signing her.
"That young lady walked into our office with her manager and said, 'Yeah, this'll do,' with a cigarette in her mouth. It's fantastic to have her here... she doesn't get out much." She's such a boss. [Page Six]
---
Rap duo The Ying Yang Twins, the charmers behind three-minute PTSD trigger "Wait (The Whisper Song)", have penned another opus. "Our fans have been starving for some authentic twerk music. Seeing that Miley Cyrus wants to show the world she is grown by twerking, we decided to give her a little help."
Do the Miley Cyrus rock wit it
Wiggle wiggle jiggle jiggle shake that s**t
All the n***as saying can she take that d**k?
With her camel toe she steal the show
Put her p***y in yo face like a freaky ho
Even with Mozart gone, Salieri will simply NEVER be the best. [TMZ]
---
Funeral services for James Gandolfini will be held at Cathedral Church of Saint John the Divine in New York City on Thursday. Annnnd it just started feeling real. [CBS]
---