Well, that was a letdown. It looked like at least a brief window would open up in California for marriage equality, but a Ninth Circuit panel has just closed it. Here's what's next in the fight.
County clerks had already been preparing to issue licenses. One woman waiting to marry her partner described it to the AP as a "roller coaster... It's saddening just to know that we still have to keep waiting for this basic human right." How long exactly?"
Judge Vaughn Walker, who had issued the inspiring ruling deeming California's Proposition 8 unconstitutional, had also put a stay on his own decision, giving the Ninth Circuit of the U.S. Court Of Appeals until tomorrow to decide whether or not to lift it and allow gay marriages pending their own hearing of the case.
G/O Media may get a commission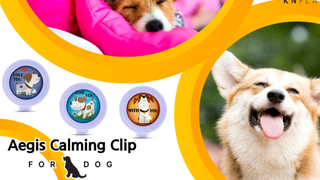 20% off
Aegis Calming Clip for Dogs
The appeals court has fast-tracked its hearing of the case, setting December 6 for oral arguments — which also means if gay marriages are returning to California, it likely won't be til next year.
In the meantime, legal experts are scratching their heads over the issue of standing — basically, who is qualified to argue in favor of Proposition 8. Right now, anti-gay rights groups are standing alone, since Attorney General Jerry Brown and Governor Arnold Swarzenegger have both declined to defend the law, despite their formal role as representing California's voters. Brown has said, "The attorney general's job is to make sure that California stays within the confines of the U.S. Constitution...To say that state resources should be used defending a law that no one thinks is constitutional, I don't think holds up."
Activists Vow To Fight On After Court Puts Same-Sex Marriages On Hold [CNN]
Does Anyone Represent California Voters? [SF Chronicle]
Calif. Gays Must Wait To Wed During Prop 8 Appeal [AP]
Earlier: Everything You Need To Know About The Prop 8 Ruling