Guys, I desperately need to hit Target for a shopping run and I am seriously considering paying for everything like Wu-Tang — cash rules everything around me, C.R.E.A.M. And I'm not the only one. After the holiday hacks of big retailers last year, some consumers are ditching their debit and credit cards in favor of cash. The physical money switch also has the added bonus of encouraging consumers to budget more fiercely.
For example, Nicole McNamee admitted to the New York Times that she usually put her McDonald's dollar coffee on her debit card, but now she's paying for everything in cash.
She starts the week with $100 and, when the money in her wallet is low, has found herself forgoing purchases she wouldn't have hesitated to buy with a card. She has even come to value the spare pennies, nickels and dimes that she once tossed into random receptacles at home. Now she uses it for that McDonald's coffee.
While the exact number of people forgoing their cards for physical currency is unknown, it seems interesting that companies like Visa, Target and Mastercard refused to share their statistics or declined to comment, respectively, on how many customers have discontinued or reduced their usual activity. American Express, on the other hand, says their customer activity numbers look the same as the previous holiday season. Someone's confident, eh?
One of the drawbacks to carrying large amounts of cash is the possibility of being robbed or misplacing your money. Plus: Rising ATM fees. And! The annual time Americans spend looking for or walking to an ATM is about 5.6 hours each year, according to a Tufts University study. You could be reading that bell hooks book or finally finishing Lean In with those wasted minutes of your life!
G/O Media may get a commission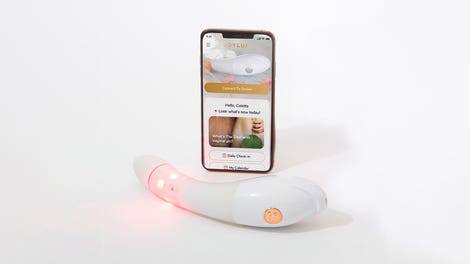 $50 Off
Joylux vFit Gold Device
Here's hoping these companies can reassure consumers about their card security and convince us that their cash registers are safe again.
Image via Target