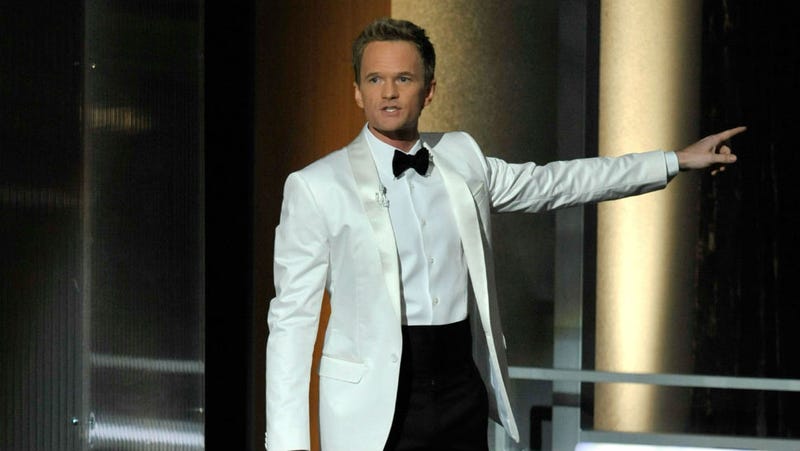 There are several recent things in pop culture that have made me unspeakably happy—the addition of Cody to The Bachelorette, the Velveeta Cheese Facebook page (GOOGLE IT), every episode of Cutthroat Kitchen ever—but nothing could possibly make me happier than this news about Neil Patrick Harris's autobiography.
Instead of going the traditional route, Harris's autobiography is in the style of a Choose Your Own Adventure book, with the "adventure" being the actual events of his life. From the book's website:
In this revolutionary, Joycean experiment in light celebrity narrative, actor/personality/carbon-based life-form Neil Patrick Harris lets you, the reader, live his life. You will be born in New Mexico. You will get your big break at an acting camp. You will get into a bizarre confrontation outside a nightclub with actor Scott Caan. Even better, at each critical juncture of your life you will choose how to proceed. You will decide whether to try out for Doogie Howser, M.D. You will decide whether to spend years struggling with your sexuality. You will decide what kind of caviar you want to eat on board Elton John's yacht.
OMG I just cannot even deal with how wonderful this all sounds. "Choose correctly and you'll find fame, fortune, and true love," the website states. "Choose incorrectly and you'll find misery, heartbreak, and a guest stint on Celebrity Rehab with Dr. Drew."
The book won't be available until Oct. 14, but you can pre-order it now and let it taunt you in your dreams.
Images via Getty Images, nphbook.com