Naya Rivera, the undisputed Queen of Saying and Doing Bizarre Shit to Get Press, said in an interview today that showering every day is "for white people."
Rivera was a guest co-host on The View today, when she dropped this pearl of her own personal observational wisdom. Via E Online:
After moderator Nicolle Wallace defended the fact that she showers three times a day (pre- and post-show, plus once before bed), the Fox beauty chimed in with a headline-making hypothesis.

"I think that white people shower a lot more than ethnic," Rivera said as Wallace couldn't help but burst out into a fit of giggles. " I feel like showering more than once a day or every day is such a white people thing."
The audience and other show co-hosts were visibly stunned by the statement and people jumped in to correct her. But Rivera stuck to her guns. "My mom is half black, half Puerto Rican. She showers every day, so I can say this," Rivera said. "But I'm now married to a white man [husband Ryan Dorsey] "And he showers a lot, like two, three times a day.I'm like, 'What are you doing?'"
Meanwhile, everyone on Twitter went "HUH?'
G/O Media may get a commission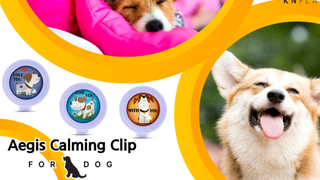 20% off
Aegis Calming Clip for Dogs
Rivera offered a, uh, response to the backlash over her remarks.
You can watch a clip of the segment from The View (sorry about the quality) here; her comments start about 4:45.
[E Online]
---
LET THE 2015 MAKEUP-FREE SELFIE WARS BEGIN! [ Instagram]
Miley Cyrus is naked everywhere. [Huff Po]
Tom Arnold shared a story about working with the late Robin Williams 20 years ago. Still sad to hear these stories about him. [Huff Po]
The Kardashian Sisters are holding human Izod shirt Scott Disick prisoner to keep him away from booze.
If you want the real for real totally not made up bullshit reason Cressida Bonas dumped Prince Harry, it's because she didn't want to have Kate Middleton's life. I can see that. I would like to have Kate Middleton's life about three or four days. I think I could handle it right up until some jackass started lecturing me on appropriate hemlines and why I can't drink Vodka at 9 a.m. Then I'd be probably be all "PEACE OUT,' CALL ME SOMETIME, PRINCE DUBS." [Radar]
Justin Bieber is totally losing his shit because Selena Gomez is dating their mutual friend Zedd. [Hollywood Life]
The Weeknd was arrested for punching a cop. [Perez Hilton]
Julianne Moore has a lot of regrets about her Golden Globes speech on Sunday. Hey, as long as you weren't drunk Giuliana Rancic getting cold death stares from Amal and George Clooney while doing shots on the red carpet, I'd say you have nothing to regret. [E Online]
Image via Getty.