When the 2012 National Magazine Award finalists were announced last year, exactly zero women were nominated in what most journalists consider the gold-star categories: reporting, features, profiles, essays, and columns. "The National Magazine Awards have sent a pretty clear message," Erin Belieu from VIDA: Women in Literary Arts told Mother Jones. "When it comes to a career in journalism, chicks should stick to writing about chicks." (Preferably in a pretty pink font.)
The American Society of Magazine Editors seems to have learned its lesson this year — it announced the finalists for the 2013 National Magazine Awards yesterday, and ladies abound; they've scored 17 of the available 34 spots, and aren't totally shut out of any category as they were in 2012. Yay?
It's depressing that "women write good stuff" is news, and it feels silly to congratulate ASME for doing its job — honoring the best writers in their field, including those who aren't dudes — but it's a dramatic improvement, and we're psyched.
Now it's your job to check 'em all out, if you haven't already:
Public Interest
All of the finalists in the Public Interest category are women this year. (Last year, women also swept this category, making up four of the five nominees.)
G/O Media may get a commission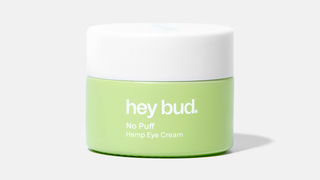 15% off
Hey Bud - No Puff Hemp Eye Cream
The Atlantic for "The Writing Revolution," by Peg Tyre; October
Consumer Reports for "Arsenic in Your Juice," January, and "Arsenic in Your Food," November, by Andrea Rock
The New Yorker for "The Throwaways," by Sarah Stillman; September 3
Rolling Stone for "School of Hate," by Sabrina Rubin Erdely; February 16
Texas Monthly for "Mothers, Daughters, Sisters, Wives," by Mimi Swartz; August
Reporting
Two of the seven finalists in the Reporting category are women, as opposed to last year, when there were ZERO.
Texas Monthly for "Hannah and Andrew," by Pamela Colloff; January
The Texas Observer for "Valley of Death," by Melissa del Bosque; March
Feature Writing
Three women were nominated for their superb style this year, including our Jezebel 25 nominee Mac McClelland. Guess how many women were nominated last year? None.
GQ for "The Blind Faith of the One-Eyed Matador," by Karen Russell; October
Mother Jones for "Shelf Lives," by Mac McClelland; March/April
Texas Monthly for "The Innocent Man: Part I," November, and "The Innocent Man: Part II," December, by Pamela Colloff
Criticism
One woman was nominated this year. Last year, zero.
Foreign Policy for "Why Do They Hate Us?" by Mona Eltahawy; May/June
Columns and Commentary
Three women were nominated in Columns and Commentary this year, as opposed to 2012, when there were — drum roll, please — zero.
Elle for three columns by Daphne Merkin: "Portrait of a Lady," March; "Social Animal," May; and "We're All Helmut Newton Now," October
The Nation for three columns by Katha Pollitt: "Protect Pregnant Women: Free Bei Bei Shuai," March 26; "Ann Romney, Working Woman?" May 7; and "Blasphemy Is Good for You," October 15
Slate for three columns by Dahlia Lithwick: "It's Not About the Law, Stupid," March 22; "The Supreme Court's Dark Vision of Freedom," March 27; and "Where Is the Liberal Outrage?" July 6
Fiction
Three women are nominated for fiction writing this year; same count as last year.
Byliner for "The Boy Vanishes," by Jennifer Haigh; July
The Paris Review for "Housebreaking," by Sarah Frisch; December
Harper's Magazine for "Train," by Alice Munro
Remember, these are just the finalists — it's 2013 and we're still celebrating the fact that more women are simply in the running. We'll find out who wins on May 2nd.
[ASME]