Nasty Gal founder and noted #GIRLBOSS Sophia Amoruso is worth $250 million. She's also a bride-to-be and, in going through all the assorted motions, has assembled an impressive gift registry. Ah, yes: Rich people love asking people to buy them more rich-people things.
According to one survey, the average American registry has 153 items and is worth around $5,158. Sophia Amoruso's registry has 99 items and is worth close to $19,000. Some (all) would say that if you are worth hundreds of millions of dollars, you have no business asking anyone for gifts, let alone such expensive gifts. But Sophia Amoruso didn't get to where she is now by playing by the rules, you losers. So you can take your unimpeachable moral code of good taste and nastily shove it where the nasty sun don't nasty shine.
Amoruso will marry Joel DeGraff is this Saturday, June 13, at a "private estate in Silverlake," which sounds like the perfect faux-alt place for the obscenely rich. If the password-protected wedding website is any indication, the affair will be the perfect Wealthy Wedding as filtered through the lens of thirtysomethings who think they're still punk.
From their requisite About Us page:

We met sometime in the summer of 2002 in Seattle. He was a raw vegan and I was on psilocybin. I asked for an apple and he obliged. It was the first time I'd heard Tyrannosaurus Rex.
G/O Media may get a commission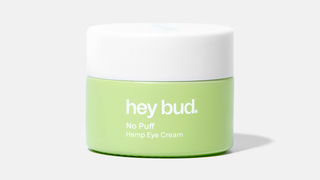 15% off
Hey Bud - No Puff Hemp Eye Cream
Say no more. Seriously, the rest of their story is not worth your time.
The dress code is black tie optional, with one stipulation:
Please wear solid colors.
Before anyone gets huffy, note that the bride did say "please," which was really nice of her, and she's even letting her guests wear whatever color they want. She's chill.

Less chill is the gift registry. Absent is any polite suggestion along the lines of "your presence is enough." She does offer the guests the option of donating to charity (Dollar a Day and the ASPCA are "preferred"), but that's an afterthought—it's the registry that is advertised front and center on the website. The registry is the star of this wedding, and it is audacious.
Now just because Sophia and Joel have no interest in the boundaries of good taste doesn't mean we're not happy for them. (And Sophia's going through a tough time, after all — her company is being sued for allegedly firing pregnant employees, so we should be particularly supportive of her personal life.) We love love! So we bought Sophia and Joel something from their registry:
We purchased one of the sixteen small ramekins they wanted. It was $10, plus $8 for shipping. Only fifteen to go!
You'll find the full registry below. Note that with just a few days before the big day, very little has actually been purchased for the happy couple, probably because their guests are aware that Amoruso has a crisp fortune to her name and could buy every single thing on this list herself.
It's highly recommended that you scroll through, but here are a few of our favorites:
Tiffany & Co. Ladybug straw - $275

Libertine Linus Bike (2) - $899 apiece

Smythson 4x6 Picture Frame - $245

American Black Walnut Oval Bowl - $375

Incense Box - $245

Obligatory KitchenAid Artisan Stand Mixer - $430

Heritage Garden Hose - $58

Elsa Peretti Tiffany & Co. Heart Box - $900

Ceramic Pouring Bowl - $145

REI 2 Burner Camp Stove - $109.95

GoPro HERO3 Camera Adventure Package - $399.95

Contact the author at jessica@jezebel.com
Top image via Getty.