NASA's long under-celebrated black female mathematicians are getting a belated profile boost thanks to the movie Hidden Figures. But even as their names become more recognizable, maybe even household names, some of the genius women portrayed in the film have remained modest about the historical significance of their space work.
In the trailer for the movie, which hits theaters in January 2017, Taraji P. Henson plays NASA mathematician Katherine Johnson, along with Octavia Spencer (as Dorothy Vaughan) and Janelle Monáe (Mary Jackson). The movie, based on the book with the same title, outlines the women's pivotal role in the space race of the 1950s and '60s after World War II, when black women became employable assets and NASA's predecessor recruited its first wave to work as "colored computers."
In an interview with The New York Times, Hidden Figures author Margot Lee Shetterly says the story piqued her interest around 2010, when she found out that several older women where she was raised, in Hampton, Virginia—including one of her Sunday School teachers—were among the black women recruited. Two of the women, Johnson, who's now 98, and Christine Darden, 73, are still residents.
"The thrilling thing to me about the book, and the movie, is this is an American story that we're getting to see through the faces of these women," Shetterly tells NYT. "It's just as American a story as if it were John Glenn or Alan Shepard telling it." Internally, women at NASA were recognized as essential players (Jalopnik cites a WWII memo that read: "The engineers admit themselves that the girl computers do the work more rapidly and accurately than they could"). But as the Times notes, the black women who fueled NASA didn't receive nearly as much notoriety as the white men tapped to lead all those prominent space missions:
Black and female, dozens had worked at the space agency as mathematicians, often under Jim Crow laws, calculating crucial trajectories for rockets while being segregated from their white counterparts. For decades, as the space race made heroes out of lantern-jawed astronauts, the stories of those women went largely untold.
G/O Media may get a commission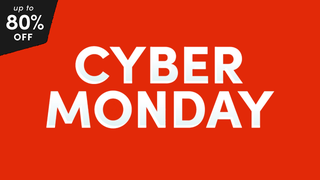 up to 80% off
Wayfair - Cyber Monday
What's notable is how plainly some of the women seem to have viewed their amazing jobs at NASA:
Though outwardly their stories are remarkable, both Mrs. Darden and Mrs. Johnson remained matter-of-fact when describing their careers, an attitude that seems to have prevailed among their peers.
That point is corroborated by Ann Hammond, the 80-year-old daughter of the late Dorothy Vaughan, who was among the first black women hired in 1943 when NASA was known as NACA (the National Advisory Committee for Aeronautics). Hammond told NYT, "My mother would've probably said, 'I was just doing my job.'"
As for the movie's depiction of the women, Johnson (she lives in a local retirement home) was vocal with her reservations about her on-screen character:
"I shudder," Mrs. Johnson said. She had heard, she said, that the movie might stretch the facts, and that her character possibly came across as aggressive. "I was never aggressive," Mrs. Johnson said.

Ms. Shetterly reminded Mrs. Johnson of her persistence in the late 1950s, when she successfully pressed her supervisor into admitting her into traditionally all-male meetings. "You took matters in your own hands," Ms. Shetterly said. "For other women, it was a revelation."

Ms. Johnson said: "Well, I don't ever wait for something. I remember asking the question, 'Is there a law?' And he said, 'Let her go.' It was easier than arguing."
In fact, like so many other black women around the time, Johnson had no idea such seemingly minor battles would turn out to be revolutionary.