Carole White, Naomi Campbell's former agent, was questioned in the Charles Taylor war crimes trial yesterday, and further contradicted Naomi's testimony.
Ms. White told the court that Naomi Campbell and Charles Taylor were "flirting," and that Naomi was "very excited." Ms. White said: "She told me he was going to give her some diamonds." There seems to be some dispute over whether or not Ms. White actually heard Charles Taylor say that he was going to give Naomi Campbell, which has the court all pissy; here is video of Ms. White being mercilessly grilled. In any case, Ms. White says she and Naomi Campbell waited that night for the diamonds to arrive, and when they did, it was "a quite scruffy paper" with unpolished stones, "five or six, I believe." Oh! And this:
The stones were "quite disappointing" because they did not sparkle, Ms. White said. The men left and, discussing the gift, Ms. White and Ms. Campbell concluded that the diamonds were "not very impressive."
After the stressful endeavor of testifying in The Hague, Naomi Campbell has been relaxing on a boat in the Mediterranean with her married boyfriend, as well as Leonardo DiCaprio — who starred in Blood Diamond! — and Bar Refaeli. Naomi also attended a JEWELER's birthday party. [Daily Mail, Metro UK]
Beyoncé went to a bowling alley in Brooklyn to see her sister DJ. It was a really nice bowling alley, though. [NY Post]
Rachel Bilson and Hayden Christensen have called off their engagement. A source says, "It just wasn't working out." [People]
You know how Emma Watson chopped her hair super short? Word is, she did it to screen-test and audition for the part of Lisbeth Salander in the upcoming flick based on The Girl With The Dragon Tattoo. [The Sun]
Although it would appear that Christina Aguilera is ignoring her album, Bionic — it's gotten zero promotion and zero radio play — her manager says the singer is "not giving up" on the album, but is focusing on new music for campy Cher movie Burlesque. Which sounds like she's giving up on Bionic! [Perez]
Before going to jail, Lindsay Lohan filmed a video about her role as Linda Lovelace. [People]
Uh-oh, Amy Winehouse's dad is in the hospital. [Daily Express]
Jennifer Aniston has a restraining order against her stalker — who was found with duct tape, a sharp object and love letters addressed to Jen. Yikes. [Mirror]
Sandra Bullock has also obtained a restraining order against a stalker. [This Is London]
Katy Perry's airport decoy trick: Not that effective. [News.com.au]
Reese Witherspoon as Peggy Lee: Good casting? [NY Mag]
Eminem has a crush on Rihanna, and his grandma approves of the match! [Contact Music]
Courtney Love is leasing Milla Jovovich's townhouse in Manhattan, and thinks she'll buy it, Tweeting: "Yay! Yes this is my new house!" [Contact Music]
Michael Cera was freaked out by a fan who saw him outside of a movie theater and asked if she could blow him. As he should be. [Contatc Music]
Weeks after his divorce was filed, Kelsey Grammer is "deeply in love" with a young blonde British lady named Katie. [Page Six]
John Travolta got a new hairpiece, and it looks great! So much better than the old lace front. [Daily Mail]
Mark Ruffalo was asked how his friend Ed Norton feels about losing the role of the Hulk to Mark; Ruffles said: "We feel like it's our generation's Hamlet, and we're all going to get a crack it. [Ed and I are] copacetic; we're cool." [Page Six]
Zsa Zsa Gabor's health is deteriorating she she remains hospitalized with an infection after breaking her hip. Be well! [Showbiz Spy]
Johnny Carson's estate has donated more than $156 million to charities and causes. [NY Post]
Sinead O'Connor: Married, for the third time. [TMZ]
"I should just get a Twitter account just for rumor control because if I get one more phone call from my Mom going, 'Jenny, I know you said you'd tell me if you're pregnant or getting married, but Aunt Jean just called me…'" — Jennifer Aniston. [E!]
"I don't know who Justin Bieber is. I only know his name because it keeps being brought up to me. I listen to Led Zeppelin and The Beatles, so I have no idea who he is. That's not a diss, I just don't know [who he is]." — Taylor Momsen. [Digital Spy via Hollywood Star]
G/O Media may get a commission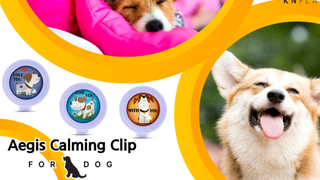 20% off
Aegis Calming Clip for Dogs