Page Six is reporting that Naomi Campbell was mugged in Paris last month. The supermodel, who has recently been spotted on crutches and using a wheelchair, reportedly tore ligaments in her leg during the violent attack.
The supermodel was set upon by thugs as she tried to hail a cab and was "knocked over and robbed," we're told. She suffered a torn ligament, and reported the incident to French cops.

One source said, "It was terrifying. Naomi believes the assailant had been watching her, casing her out, and waited for a moment to strike when she was alone. [...] "Her leg was injured as she was violently pushed to the ground. She was understandably very upset and shaken up," the source said. It is not known what the thugs stole from her, but it's believed they were targeting expensive jewelry she may have been wearing.
...Or was she? After consulting its Big Book Of Police Sources and a dude at Campbell's Paris car service company, the Daily Mail has a very different take on the alleged incident.
Claims that supermodel Naomi Campbell was mugged in Paris were this afternoon described as 'absolutely bizarre', as a French police source said there was no record of any attack. [...] [T]here was no official report of such a serious crime, either with the Paris criminal brigade or with city hospitals, although it may be that she was attacked and chose not to report the assault. [...] Muggings are comparatively rare in Paris, although sneak thieves do operate around the poorer suburbs, and at crowded Metro and train stations.
Ms Campbell, however, is known for her five star lifestyle when she is in the city, usually staying in a £1000 plus a night suite at the hugely luxurious Bristol Hotel, and travelling everywhere by chauffeur driven car.
A source working for the company which organises limousines for the supermodel when Ms Campbell is in the city said: 'The thought of Naomi Campbell hailing a taxi in the street is laughable, let alone the idea that a gang would attack her. It all sounds absolutely bizarre.
'Naomi is quite a demanding lady, and always has lots of assistants around her too. She's seldom alone!'
Aaah! Which is it! Mugging or no? Naomi, we need answers! Tabloid fiiiiiiiight! [P6, DM]
---
G/O Media may get a commission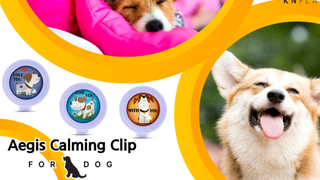 20% off
Aegis Calming Clip for Dogs
This is Nivea's new logo. Looks like the old logo, no? [WWD]
---
As part of the legal settlement between Tory and Chris Burch, Chris Burch sold about half of his 28.3 percent stake in the Tory Burch brand. The sale reportedly values the company at around $3.3 billion. [Bloomberg]

That makes Tory Burch a billionaire — and one of the few female billionaires who made, and didn't inherit, their fortunes. [Forbes]

In Israel, an organization is offering prostitutes free job training in fashion styling for retail and sewing for the apparel manufacturing industry:

There is always demand for sales staff in Tel Aviv's bustling stores, and one talented graduate even went on to a professional design school on a scholarship.

"The course gave me a lot of self-confidence and knowledge," Aviva said. "Maybe one day I'll be able to start something of my own. When they gave me the certificate — the first in my life — I was proud of myself. I'd done something positive."

The program was founded by a fashion writer who also worked as a volunteer at a rape crisis center. [NYTimes]

Isaac Mizrahi is performing three cabaret shows this month in New York City. And the audience will come away with a little more than memories of the designer's crooning. "I do regift at my shows," says Mizrahi. "You don't have to spend money at my shows but you have to take with you things that I don't want." [WWD]

Emma Stone on motherly fashion advice:

"When I was a teenager and all the cool girls were wearing pyjama pants at school, my mother forbid me to do that — or to let my bra straps show."

Thanks, MOOOOOOM. [Vogue UK]

L'Oréal is launching a new line of beauty products called Age Perfect Renaissance Cellulaire. It promises to "restart cellular vitality," which sounds like bullshit. [WWD]

Evolutionary psychologists apparently just noticed that wearing high heels make women walk all sex-ay.

"High heels may exaggerate the sex-specific aspects of the female walk," a University of Portsmouth research team led by psychologist Paul Morris reports in the journal Evolution and Human Behavior. While noting that preference in footwear is based in part on culture norms, they argue the enduring popularity of high-heeled shoes suggest their fundamental appeal stems from a deeper impulse.

[PS]

Macy's announced plans to close six stores this spring, including units in downtown Houston and St. Paul. [WWD]

And the company's legal dispute with Martha Stewart now has a trial date: February 25. Macy's and Stewart are at odds over the latter's decision to switch her homewares line from Macy's to J.C. Penney. [WWD]

The Harvard Business Review listed its picks for the 100 best-performing C.E.O.'s in the U.S. and only six C.E.O.'s of fashion companies made the cut. They were: Jeff Bezos of Amazon (No. 2), Lew Frankfort of Coach (No. 21), Pablo Isla Alvarez de Tejera of Zara parent company Inditex (No. 52), Sidney Toledano of Dior (No. 68), and Patrick Thomas of Hermès (No. 72), and Blake Nordstrom of Nordstrom (No. 80). [Fashionista]

Stylist Jennifer Rade now has a deal for a clothing line with QVC. [WWD]

The Yes To... collection of beauty products now has a new line: Yes To Grapefruit. [WWD]