Time to drink a Diet Dr. Pepper and call it a day.

Here's all the shit we couldn't cover today:
The Department of Homeland Security's Office of the Inspector General released a new report on conditions at four ICE detention centers, and they're about as awful as you might expect. [DHS OIG]
More drama is brewing over who will make it to the Democratic debate stage. Read the article with a grain of salt, however—the author is clearly biased against my girl Marianne Williamson, describing her as a "meditation guru" and a "lesser-known" figure. [Politico]

During her MSNBC town hall on Wednesday night, Elizabeth Warren extremely correctly called out Joe Biden's support for the Hyde Amendment.
And then she worked extremely hard afterwards meeting and greeting her fans.
G/O Media may get a commission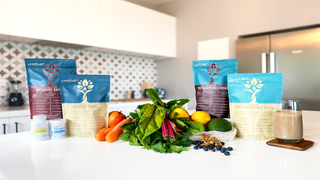 Here are some tweets the president was allowed to publish:
This has been Barf Bag.