Earlier this summer, House Democrats were faced with the question of how to address the crisis at the southern border, a process that laid bare some of the Party's divisions when it comes to funding our country's cruel and increasingly deadly immigration enforcement regime. Democrats in the House first introduced a $4.6 billion border funding bill in June, which included some oversight and other safeguards designed to prevent the abuses that are currently rampant in both the camps at the border and within agencies like Immigration and Customs Enforcement and Customs and Border Protection. Of the Democrats in the House, only four—Alexandria Ocasio-Cortez, Ilhan Omar, Rashida Tlaib, and Ayanna Pressley—voted "no" on the initial House bill, seeing any funding for these agencies and detention facilities as, in the words of Ocasio-Cortez, "an abdication of power we should refuse to accept." After the Senate passed its own funding bill that included significantly fewer restrictions on the funding, it appeared that the House would take up a debate on how to reconcile the two versions. Instead, Speaker Nancy Pelosi, bowing to pressure from centrist Democrats who objected to funding cuts to Immigrations and Customs Enforcement, announced that the House would take up and pass the Senate version.

It was a remarkable defeat for Pelosi, who reportedly agreed to it after being assured by the vice president that the Trump administration would "voluntarily abide" by the watchdog provisions that had been stripped from the original House bill, a promise that in light of the news coming from the border regions, is astonishing to accept on face value. Joined by more than 90 other Democrats, Tlaib, Ocasio-Cortez, Pressley, and Omar again voted "no." "A vote for Mitch McConnell's border bill is a vote to keep kids in cages and terrorize immigrant communities," Omar wrote on Twitter, adding, "How can we trust Donald Trump won't turn around and use this to fund his deportation plan or worse?"
In voting no on both bills, Tlaib, Ocasio-Cortez, Pressley, and Omar were making a moral and political point: to them, even the strings attached to the original bill were inadequate in the face of an administration that is almost singularly focused on dialing up cruelty and punishment for immigrants. They staked a position and voted on it, which is what they were elected to do. But in a recent interview with New York Times columnist Maureen Dowd, Pelosi suggested, dismissively, that their dissenting votes were mostly about projecting a certain image on social media. "All these people have their public whatever and their Twitter world," Pelosi told Dowd. "But they didn't have any following. They're four people and that's how many votes they got."
It's not the first time that Pelosi has dismissed the Party's rising progressive bloc. Earlier this year on 60 Minutes, she described the Democrats' left flank in Congress as "like five people." In another interview, she said that a "glass of water" could win solidly Democratic districts like Ocasio-Cortez's.
Unlike lawmakers like Tlaib and Pressley, Pelosi, who has now served in Congress for more than three decades, is committed to the idea that the path to creating and maintaining their Party's power is squarely through the centrist middle. "We have to go down the mainstream," she reiterated in the 60 Minutes interview, pointing to the midterms, which in addition to ushering in a number of progressives also saw the election of more centrist Democrats, as proof positive of the truth of her beliefs.
G/O Media may get a commission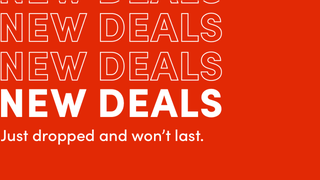 Up to 70% off
Wayfair - Cyber Week Deals
But the four women she called out are making a different argument. "That public 'whatever' is called public sentiment. And wielding the power to shift it is how we actually achieve meaningful change in this country," Ocasio-Cortez wrote on Twitter in response to Pelosi's interview. "You know they're just salty about WHO is wielding the power to shift 'public sentiment' these days, sis," Omar responded, adding, "Sorry not sorry."

In an interview with ABC's Martha Raddatz on Sunday, Tlaib did not mince words in responding to Pelosi's derisive description of the four women. She pointed out that she and Pressley, Omar, and Ocasio-Cortez represent communities that for too long have not been represented in Congress. These are the communities Pelosi is dismissing when she tries to dismiss the election of lawmakers like Tlaib. "You know people like us, people like me and Ayanna, Ilhan, and Alexandria, we're reflective of our nation in many ways," Tlaib said. "More people like us, people of color have been missing in the chamber because most of us—and Ayanna Pressley says it more beautifully, people that are closest to the pain needs to be at the table making these decisions."
"All of us have these experiences," she added, "have been missing in the halls of Congress."
There is some truth to what Pelosi believes—different kinds of Democrats appeal to different kinds of Democratic voters, and the voter makeup of a given district determines a lot of how this works. But Pelosi isn't arguing that, exactly. Instead, she is diminishing the very existence of the kinds of voters who want strong, progressive leadership like we see in Tlaib, Ocasio-Cortez, Pressley, and Omar.
She wants to chalk those elections up to a kind of statistical fluke, not a reflection of where at least part of her Party is moving. Instead of accepting the ways that some Democratic voters are trying to push the Party, she seems to want to undermine the lawmakers who were elected in large part to do exactly that. It appears Pelosi recognizes their ability to shift public opinion—and their view of power—and has rightly identified it as a threat to the way things currently work.