House Minority Leader Nancy Pelosi gave the longest continuous speech in House history on Wednesday—clocking in at eight hours and seven minutes—in support of Dreamers, whose futures were not addressed in the bipartisan budget deal recently negotiated in the Senate. Pelosi, 77, did not sit or take a bathroom break, and was (for reasons that are entirely beyond me) wearing four-inch heels.
There are no filibusters in the House, but the House has a rule allowing party leaders to speak for as long as they want. Pelosi read stories from Dreamers, select Bible verses, and announced her conditional opposition to the budget deal. Senate Majority Leader Mitch McConnell has promised an open week-long floor debate on immigration, the first of its kind since 2013 (which sounds vaguely promising but is more likely to be a shit show free-for-all, since, among other things, McConnell hasn't introduced a base bill around which debate could be focused); House Speaker Paul Ryan, however, has not, and Pelosi is demanding a "comparable commitment" to secure her support.

Immigration advocates in the House, however, have warned that a speech isn't enough.
"There's all kinds of ways, I assure you, that leadership exercises its influence—the least of which is a floor speech," Rep. Luis Gutiérrez (D-Ill.), a member of the Congressional Hispanic Caucus, told Politico.
G/O Media may get a commission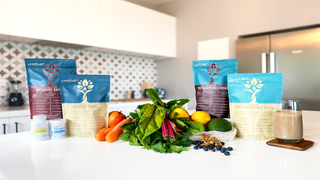 The Washington Post notes that Pelosi's speech emphasized the Democrats' lack of actual leverage in the immigration debate, which was lessened considerably when Chuck Schumer endorsed a budget deal that pushed DACA to the side.
From CBS's transcript of the speech:
"Why should we in the House be treated in such a humiliating way when the Republican Senate leader has given that opportunity in a bipartisan way to his membership? What's wrong, there's something wrong with this picture and that is why this morning, when we took a measure of our caucus on support for the package — well we have to see all the particulars of it yet but there are good things in it – that it does nothing to even advance, even with a commitment, without having passed the legislation first, to advance bipartisan legislation to protect Dreamers in this house," she said.

"Without that commitment from Speaker Ryan, comparable to the commitment from Leader McConnell, this package does not have my support, nor does it have the support of a large number of members of our caucus."
During her speech, Pelosi read the story of Laura Alvarado, a recent law school graduate who was brought to the U.S. when she was eight years old. Alvarado's letter said that DACA opened the door for her.
"I keep hearing that theme—'opened the door,'' opened the door,'" Pelosi said. "Please open that door so we can have that debate here."