During a Q&A session held on her Instagram stories, beloved writer and filmmaker Nancy Meyers revealed several bits of information that made me raise an eyebrow and whisper, "Iconic."

"I'm answering some questions," she wrote on her first attempt at using Instagram's latest interactive feature. "Go!" Behind prompt was a large, beautiful bowl of clementines I like to imagine she picked from one of the hundreds of clementine trees in her backyard.
"Is there an actress you haven't worked with that you have always wanted to?" one user asked.
Meyers named Carole Lombard, the legendary comedic actress who died tragically in a plane accident in 1942. A fine choice. (One can almost imagine her in the Eileen Brennan role in Private Benjamin, which nabbed Meyers an Oscar nomination for screenwriting back in 1981.)
Later, she revealed her favorite Nora Ephron films (Sleepless in Seattle and When Harry Met Sally), her go-to destination for interior design inspiration (Pinterest), her favorite film of 2018 thus far (Paddington 2), and the hardest part of writing a script ("starting"). But the most notable part of her Q&A was about sequels. (The first and only sequel she's written was Father of the Bride: Part II, which—fun fact—I saw in theaters on opening weekend as part of a double feature alongside Toy Story. A blessed day.)
G/O Media may get a commission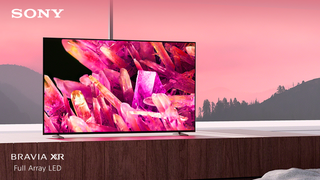 $400 off
Sony 55 Inch 4K Ultra HD TV X90K Series
"Which of your films would you be most interested in sequelizing," one user asked.
"Something's Gotta Give," Meyers responded.
Ah! Ahhhh! My list of favorite Nancy Meyers films (we're talking films she's just written and ones she's written/directed) has shifted with age, and tends to change even more given my mood. If pressed, I'd rank the top five as follows:
The Parent Trap
Baby Boom
Something's Gotta Give
It's Complicated
Private Benjamin
If pressed further, I'd rank the films most in need of sequels thusly:
Baby Boom
Something's Gotta Give

It's Complicated

Without Sam Shepard (he died last year), a sequel to Baby Boom is less pleasant to think about. So that leaves Something's Gotta Give at number one. Imagine it!
Here's a thought: Erica's daughter impulsively rents a home for herself and her child in Tuscany for the summer after being divorced by her husband. (Hear me out.) Feeling like they need to quickly check things off their bucket lists, Erica and Harry decide to join them, and to make a road trip out of it. Picture it: a wacky, slapstick European adventure from London, through the Chunnel, across France, to Spain, and then on a Mediterranean yacht cruise to Italy on which, I don't know, Erica almost cheats on Harry with an old flame she hasn't seen since college—and maybe Harry dies! That's the surprise ending! And then, yada yada yada, Erica writes a bestselling memoir about the experience. It's three hours long.
I don't really know what I'm talking about anymore, but I know that I suddenly need a sequel to Something's Gotta Give.
Meanwhile—and more urgently—what do we think this means?