One of the guys who allegedly tried to tap Democratic Sen. Mary Landrieu's phone may also have co-written a pretty entertaining piece of amateur misogyny called "The Penis Monologues." Highlight: "My Angry Penis."
Four young men were arrested Monday for a sort of junior Watergate, in which two of them pretended to be telephone repairman to gain access to Landrieu's phone system, while another, already in Landrieu's office, made a recording with his cell phone. The cell phone operator was none other than James O'Keefe, who appeared as a faux pimp in the video that embarrassed ACORN and was, in the words of Gawker's John Cook, "promoted beyond saturation by Fox News." Also arrested for helping plan the ill-fated phone-tapping escapade was Stan Dai — according to Cook, onetime "head of George Washington University's Conservative Student Union" and now an "assistant director" at some sort of spy academy that may be about to take a dive in prestige. But Lindsay Beyerstein at Majikthise has found something more entertaining — Stan Dai apparently co-wrote a parody called "The Penis Monologues" (a concept that's since been picked up by other college students and defended by none other than Christina Hoff Sommers) in the April 2004 issue of The GW Patriot, George Washington University's conservative paper (or "a non-partisan publication dedicated to promoting the free exchange of ideas in an environment where ideological diversity and serious debate are often lacking," depending on who you ask). Here's the setup:
Maybe women do "go weeks, months, sometimes years without looking at it"-blind women-but college males seem to have plenty of run-ins with them. So I decided to talk to men about their experiences with vaginas, to do interviews, and those short accounts became these penis monologues…
The blind joke is a nice touch, and from there things get, well, kind of confusing. There's this head-scratcher:
Joan is a GIANT COOCHIE SNORCHER, a 5-foot-tall vagina with a black plastic wig on her head! After Joan blocked my path and gave me a palm card for the March for Women Who Aren't Babies' Lives, I couldn't resist an invitation to her apartment-Marvin Center 417. She slipped into fancy lingerie and lo and behold, I "now worship Joan," just as the placard around her "neck" said. If that's what it takes to be a feminist, just to worship a 5-foot-tall vagina, I'm a guy…I am so there!
G/O Media may get a commission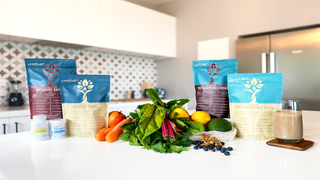 There's also an "interview" with a first-grader named Timmy, who has two mommies and whose teacher asks her about vaginas — I say "her" because Dai and co-writer Roseanne Ferruggia later identify her as a girl. Because lesbians give their daughters boys' names, get it? The most telling "monologue," though, is "My Angry Penis:"
MY PENIS IS ANGRY!!!!!!! You want to know what happened to my penis? Joan happened to my penis! There I was, sleeping peacefully when Joan stormed in and dragged me out for "an educational program." I thought was going to see Mr. Rogers! But nooooooo! It turned out to be the "Whine-gina Monologues!" There I sat, for not one, but two hours as woman after woman griped, moaned (in more than one context), bellyached, and ranted about vaginas! Pushing your problems in my face doesn't actually solve those problems! If anything, it just makes the world more miserable, is that the goal? [...] Look, I'm no misogynist, I like women, just not crazy, screaming, vagina-obsessed
ones! They scare me!
I could do a point-by-point critique of Dai's, um, arguments, but I wouldn't want to "push my problems in his face" since he now has a lot of his own. Still, it's worth asking why Dai and his cronies chose to tap Landrieu's phone. She does have a vagina, but Dai's no misogynist, so that can't be the only reason. Landrieu is pro-choice, but she's also voted for a partial-birth abortion ban and a parental notification law. In general she's quite a conservative Democrat, with votes against an assault weapons ban and for ANWR drilling under her belt. However, she did voice support for a public option after the health care bill allocated money to her state, prompting Glenn Beck to call her a "high-priced prostitute." Perhaps health-care hookers, like "screaming, vagina-obsessed" women, scare Dai. His penis, unfortunately, was unavailable for comment.
What We Know about the Young Republican Gang That Couldn't Shoot Straight [Gawker]
Conservatives Arrested In Attempted Phone Tampering Of Landrieu's Office [NPR]
Is This The Same Stan Dai Arrested For Trying To Bug Mary Landrieu's Office? [Majikthise]
The Penis Monologues [GW Patriot]